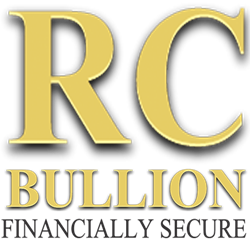 RC Bullion is also making available a free mini-course that attempts answers to all the questions that investors may have about investing in gold IRA accounts.
Beverly Hills, CA (PRWEB) September 03, 2014
RC Bullion is pleased to announce a new Gold IRA Investment Account. For every $50,000 invested, RC Bullion will cover all custodial and storage fees for up to 3 years. This is an equivalent of savings of up to $750. While its competitors may charge a variety of add-on fees, RC Bullion charges no extra fees. In addition to no storage or custodial fees, in the first year of the IRA there are no annual fees, processing fees, or fees for account set-up.
Managing director John Rozdzielski says of the plan: "This is one of the biggest deals we've ever offered." Not only will clients be able to enjoy the wealth protection of gold in their retirement accounts, all transfers and rollovers are tax-free events.
As a premier precious metals wholesaler, RC Bullion is able to offer gold and silver investment coins at competitive prices.
Protecting Retirement Funds in a Turbulent Economy
With economic uncertainty and geopolitical tensions looming, recent news has noted that investors have been spurred into more "safe haven" buying. Other recent events favorable to the price of gold are the likelihood that the Federal Reserve will not hike interest rates and seasonal demand. Gold has also been one of the best performing commodities of 2014. Altogether, these and other factors could have the effect of driving up prices and make investing in gold as attractive as ever.
One thing is certain: Inaction could have disastrous results on wealth. "We agree with most financial analysts who recommend not only portfolio diversification of retirement funds into solid, secure investments, but also putting nest eggs where they may increase in value appropriately," Rozdzielski says. "Investors need to understand how inflation can impact their savings and how they can protect their assets from the volatility of the stock market. Gold has a proven record of doing exactly that."
In addition to the "no fees" offering on new accounts, RC Bullion is also making available a free mini-course that attempts answers to all the questions that investors may have about investing in gold IRA accounts. This informational course may be downloaded at: http://rcbullion.com/free-course
The course was aimed at those with no prior experience with gold-based IRAs. It was designed to cover a variety of common questions and pitfalls and to help investors make informed decisions as to whether investing in precious metals is right for them. "We created this course," Rozdzielski said, "to include information full of tips and expert advice to help an investor make decisions that could save them thousands of dollars."
Why a Gold-backed IRA Is the Right Investment Now
For over five thousand years gold has been the world's standard for storing wealth. In times of inflation gold is a haven for investors looking for a place for their money that retains its value better than currency-backed assets which can climb in price but drop in value.
"Leaving nest eggs to the mercy of an unpredictable and volatile market can be a high risk proposition," Rozdzielski says. "We hope that the information provided in the FREE mini-course will show potential clients that investing in gold is the right decision for them."
About RC Bullion:
Since 1998 the founders of RC Bullion have been trading precious metals and have become a trusted national leader in adding precious metals into individual retirement accounts. They are specialists in conversion, transfers, and rollovers of existing IRAs or former 401(k)s into precious metals. They also can provide investors with a wide range of physical products delivered safely and securely to their doors.
Contact RC Bullion:
Phone: 213-465-4835
Email: Contact(at)RCBullion(dot)com
Website: RCBullion.com