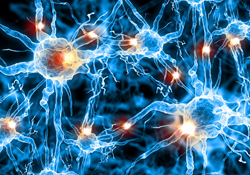 "Hope, compassion, and the relentless pursuit for an end to these diseases are the primary focus"
La Jolla, CA (PRWEB) September 03, 2014
A new study, published on Aug. 8th, 2014 in Stem Cells Translational Medicine, has shown the positive effect stem cell therapy has had on a group of patients only 6 months after their treatment. Researchers observed significant improvements in disease-related complications in each of the 5 patients included in the study. Post-treatment brain scans of each patient revealed that stroke-related damage was reduced over time. Further, at six-month follow-ups patients demonstrated improvements in standard measures of stroke-related disability and impairment.
Researchers are being cautiously optimistic when considering these results. Similar improvements are often seen in stroke patients as part of the normal recovery process and state that more thorough studies will need to be completed. Nonetheless, the findings are absolutely astounding as the five patients included in this study suffered severe strokes. Four out of five of the patients had the most serious type of stroke. Normally only 4% of these patients survive and are able to live independently after six months of a stroke occurrence.
Clinical studies for stem cell treatment are currently being offered by StemGenex® to patients diagnosed with Stroke and other degenerative neurological diseases. Innovation is truly a driving force for StemGenex. "Stroke Patients who receive stem cell treatment through StemGenex receive multiple therapeutic modalities they simply cannot find elsewhere under one roof," said Jeremiah McDole, Director of Scientific Research and Development at StemGenex. Offering targeted therapies that deliver stem cells past the blood brain barrier is essential to providing effective treatment for patients with neurological disorders.
StemGenex takes a unique approach of compassion and empowerment while providing access to the latest stem cell therapies for degenerative neurological diseases including Multiple Sclerosis, Parkinson's Alzheimer's disease, and others. Rita Alexander, founder of StemGenex and the company's first stem cell patient, insists that all patients be treated like they are one of our loved ones. "Hope, compassion, and the relentless pursuit for an end to these diseases are the primary focus."
To find out more about stem cell therapy, contact StemGenex either by phone at (800) 609-7795 or email Contact@stemgenex.com