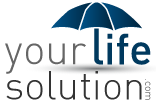 Chicago, IL (PRWEB) September 03, 2014
YourLifeSolution.com, a service which allows consumers to quickly view competing life insurance rates online, is today announcing their interest in acquiring business clients for the purpose of establishing executive bonus plans for their companies. YourLifeSolution.com believes that these types of plans will be increasingly important to companies who need something which resembles a pension, but can provide benefits on a more discretionary manner to their chosen employees. YourLifeSolution.com claims these plans also help bolster the retirement income of retired executives and do so in a way that is subject to far less volitility than typical retirement accounts. "Executive bonus plans can be used as a form of 'golden handcuffs' to recruit and retain top-level talent. It's tax-friendly and just plain lucrative for all parties involved in the long run", said Eric Smith, the founder of YourLifeSolution.com.
Internet users interested in viewing their own online life insurance rates are encouraged to visit YourLifeSolution.com to do so. Information can also be obtained by phone at 888.374.2764.