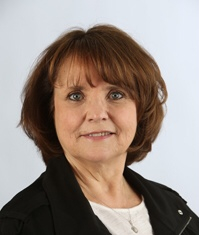 Cindy is one of those people who can accomplish the impossible and do it well. I am proud that she has chosen to join the MedSys team.
Plano, TX (PRWEB) September 04, 2014
MedSys Group® today announced that Cindy Raef will join its Advisory Services Team as Senior Strategist. Bringing 39 years as a healthcare informaticist, Raef has a broad range of experience in information technology (IT) planning, implementation of clinical and financial applications, and process redesign for large complex healthcare organizations.
"Cindy is one of those people who can accomplish the impossible and do it well," MedSys Group® President, Steven Heck said. ""I have worked with Cindy for over twenty years. During that time, the industry, the technology and our employment has changed. Our passion for the industry and the clients we serve has not. Cindy is a talented professional and I am proud that she has chosen to join the MedSys team."
In addition to her strong program and project leader skills, Raef has a proven track record for managing complex multi-product, multi-facility system implementation projects. She has excellent skills and a deep background in process and workflow redesign, change management and team building.
"I was looking for a company that values their employees and realizes the importance of team work," Raef said. "I am very proud and honored to be a part of a company that believes the team is always greater than the sum of its parts. Saying it is easy, believing it is very different. MedSys believes it!"
With nearly two decades of experience, MedSys saw an opportunity to aid hospitals during this next phase of Healthcare. Creating a unique business-model the company assembled a team of industry experts and thought leaders to make up a Strategic Advisory Services team, to help hospital executives facilitate real, cost-effective progress.
About MedSys Group®, LLC:
Founded in 2008, MedSys Group® LLC, a client-focused HCIT Delivery Organization, supports today's technology in large academic medical centers, integrated delivery networks, specialty hospitals, and physician practice organizations. The company vision of Evolving Healthcare™ makes MedSys a trusted advisor to its clients, ensuring their success, while guiding them to make the best IT investments for their company. MedSys provides expert guidance and knowledge in Cerner, Epic, Siemens, Meditech, McKesson, and Eclipsys solutions, as well as ambulatory and practice management arenas. MedSys is frequently featured in A-list publications and was named for two consecutive years on the Dallas 100 list of fastest growing companies in North Texas. MedSys is the recipient of Modern Healthcare's Best Places to Work in Healthcare and the Inc. 5000 awards. For more information please visit: http://www.MedSysGroup.com or call 972-464-0020. You can also follow the company on Twitter @MedSysGroup. For interviews or media inquiries, please contact Gretchen Hydo, Director of Public Relations, at GHydo@MedSysGroup.com.