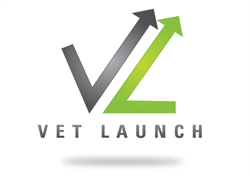 Lenexa, Kansas (PRWEB) September 04, 2014
Our mission is to empower military veterans and their families to obtain the money necessary to create small business startups, purchase a franchise opportunity, or fund an existing businesses. Veterans have the capability to create their own jobs and become force-multipliers for their families, companies, and communities.
VetLaunch is a method in which veterans can discover new franchise opportunities, collaborate with potential business partners or mentors, and present their ideas to investors. The current economy is forcing veterans to think outside the box, adapt, and overcome un-employment as they have over came numerous obstacles while in the military.
We are launching a pilot program to assist existing small businesses crowdfund the money necessary to provide internships to unemployed military veterans nationwide. It is called the Pathfinder Project because we believe the veterans that are originally part of this program will be helping change the nature of internships and provide an out of the box solution to veterans unemployment.
TYPES OF CAMPAIGNS
Start-Up Money – veterans can pre-sell products to help start-up a new business and create jobs.
One-Time Projects – many disabled veterans need one-time assistance for less than $10,000
Franchise Fundraising – franchises provide a great blueprint for transitioning service-members
Charity Donations – donations to veteran's specific charities can be increased through VetLaunch
RECENT CAMPAIGNS
PROJECT NEPTUNE – former Navy SEAL looking to grow his shooting instruction product
OPERATION JAYHAWK HONOR – restoring and maintaining war memorials on the KU campus
PATHFINDER PROJECT – giving veteran entrepreneurs a living wage during first 3 months of startup
EMPOWER PROJECT – campaign to convert VFW #852 into 21st century solar power
"During my last deployment to Afghanistan I managed operations and strategic relationships with our NATO allies in the local battle-space. In order for the 125 Marines and supporting staff that worked for me to be successful, I had to coordinate and effectively communicate with French, Danish, Australian, Italian, and Canadian officers. This experience boosted my confidence in collaborating with my counter-parts and sharpened my presentation skills. Upon return from this tour, I subsequently separated from active duty and realized that I wanted to be an entrepreneur. I have quickly gained customers and sales revenue with my franchise. I attribute this success to the foundation of skills I learned in the military." – Capt. Matthew Faas, Infantry Officer, USMC