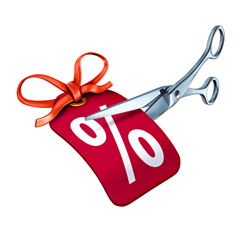 rates look attractive, pull the trigger!
Chicago, IL (PRWEB) September 02, 2014
With mortgage rates fluctuating throughout the year it may be confusing for some individuals to know when is a great time to lock in a rate. Peoples Home Equity offers some tips on how to lock in a low rate mortgage.
The Trend Is Your Friend
Mortgage rates move in trends. As the saying goes "the trend is your friend", mortgage rates move in trends. There are large trends, mid trends, and small period trends. Individuals do not need to be well verse in technical analysis and have a statistics background to identify these trends. One can notice that since 2012, large overall trend in mortgage rates has been up. This uptrend has been the motivator for many American's to either refinance or lock in a home loan rate quickly. There does seem to se some seasonality in rates, Peoples Home Equity wrote a release on August 15th titled "43 Years of Data Shows Historical Bias in Mortgages Rates". In this release it was found that mortgage rates were relatively lower during the year in January, February, and especially December. The reason for this is that housing demand usually declines during the winter causing home sales and price to fall. Lower demand often leads to lower rates to attract buyers. The finding of this release was based on relative numbers throughout the year, not absolute higher or low mortgage rates. Some individuals wait to lock in a mortgage rate thinking the trend will change or that in the short term rates will fall. While this strategy can be rewarding, Peoples Home Equity thinks think it's also risky. Unless the large overall trend in rates is sideways or down, individuals should not hope and wait to see lower rates ensue.
Be Ready To Lock
When mortgage rates look attractive, don't wait, lock in the rate. As started earlier, some individuals wait for rates to fall based on hope. However, this waiting game can be costly, if rates look attractive, pull the trigger!
Know The Mortgage And Be Prepared
With lending standards stricter than before the housing crisis home loans have come with many clauses and fine print that the borrow may be unaware of. One imperative to a low cost mortgage is making sure there is no pre-payment penalty. Preparation is everything, one cannot be ready to lock in a rate nor be confident in the terms of the loan agreement unless they are fully prepared. Individuals must read all the fine print or hire a lawyer to do so and submit all their paperwork so pulling the trigger and locking in a rate to purchase a home is just a phone call away.
Some may consider obtaining a home loan stressful, but the process is actually very easy! Contact a Peoples Home Equity loan officer today at: 262-563-4026