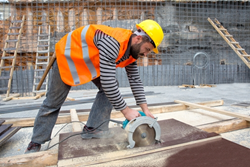 The housing market is regaining pace after slowing down in the second quarter of 2013.
Chicago, IL (PRWEB) September 02, 2014
Lenders like The Federal Savings Bank were pleased knowing that the latest construction spending report from the U.S. Department of Commerce and Census Bureau revealed spending reached a five-and-a-half-year high in July.
Spending was at a seasonally adjusted annual rate of $981.3 billion in July, up 1.8 percent from 963.7 billion in June. Compared to $906.6 billion in July 2013, there was an 8.2 percent rise. According to Reuters on September 2nd, economists' hopes for July were not high due to a previously reported 1.8 percent month-over-month drop in June. Economists expected only a 1 percent increase in July.
Gains were also seen for residential construction spending. Overall, spending for residential properties ended at a rate of $363.5 billion in July, up 0.7 percent from June. Compared to July 2013, spending increased 7.6 percent from $337.9 billion. Here is a breakdown of residential construction spending:

In the private sector, there was a rise from $355.6 billion in June to $358.1 billion in July, representing a 0.7 percent gain. From $331.5 billion in July 2013, there was 8 percent growth.
Private new single-family construction reached a rate of $187.2 billion. This rate was a 0.5 percent rise compared to $186.3 billion in June and a 9.4 percent gain from $171 billion in July 2013.
Between June and July, multifamily spending in the residential sector increased 0.2 percent, rising from $43.2 billion to $43.3 billion. There was a more significant gain for the year-over-year comparison, as spending improved 41 percent from July 2013.
Residential construction spending in the public sector went up from $5.4 billion in June to $5.2 billion in July, marking a 4.2 percent gain. Year over year, however, there was a 15.9 percent decline.
The housing market is bouncing back
The housing market is regaining pace after slowing down in the second quarter of 2013, according to Reuters. Higher home prices and a sharp increase in mortgage rates led to stagnation, but construction spending gains indicate overall growth. The source pointed to home improvements as the driving force behind the gains in spending.
As reported by the Associated Press on September 2nd, economists expect consumers to continue to spend at higher rates as employment figures and consumer confidence both improve, according to the Associated Press. The result could be more home buying activity as individuals feel more financially prepared to become homeowners.
For information about first-time home buyer programs that can get you affordable financing, contact the Federal Savings Bank, a veteran owned bank.