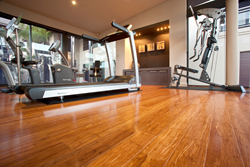 (PRWEB) September 03, 2014
BambooIndustry.com, one of the most popular suppliers of bamboo items, has recently unveiled its exclusive collection of bamboo decks for new and old clients. To top it all, all these natural products are now offered with big savings (up to 25 percent off). Before the end of September, all people can enjoy the special offer.
BambooIndustry.com is a fast-developing company in the bamboo industry. Its user-friendly website is one of the best platform where worldwide customers can always find affordable, high quality products. The company's purpose is to provide more elegant decks and floors. What's more, it provides excellent online services around the clock.
The company's experienced workers have a vast knowledge of customer needs and product craftsmanship. Its new bamboo decks are available in many different sizes. There are thousands of high quality items in the new assortment; all of them feature elegant designs, great materials and fine workmanship.
Last but not least, a lot of the company's clients are pleased with what they get. Some of them often place big orders on the company's website. At BambooIndustry.com, each item is offered at a reasonable price. All our online workers are kind; you can ask related questions whenever you want," its development manager says.
About BambooIndustry.com
BambooIndustry.com is a website that belongs to BothBest Bamboo Flooring Co. Ltd., a professional supplier and exporter of bamboo products. Certified by both ISO9001:2008 and ISO14001:2004, the company has 8 years of experience in the manufacturing and wholesale of flooring products. It strives to bring its customers the latest styles and innovations of flooring, paneling, plywoods, furniture, and other high quality items.
More information can be found at bambooindustry.com/products/bamboo-flooring/bamboo-decking.html.