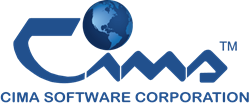 Pittsburgh, PA (PRWEB) September 22, 2014
Cima Software Corporation, a company specializing in the development of cutting-edge information management solutions, announces plans to increase its operations in Central and South America.
According to Nelson Cano, CEO and co-founder of CIMA, the demand for CIMA's solutions has increased due to the information management requirements of businesses in this region. The prospect for growth is supported by a cloud solution market that has an estimated $1.9 billion in sales of software and services.
Expansion plans include a commitment to retain their unique position in the Peruvian market by doubling their initial investment in Peru. CIMA believes this will further strengthen the company's standing both nationally and internationally.
CIMA's products focus on providing solutions that enable companies to optimize the management of unstructured information within critical business processes. Unstructured information (paper, emails, documents, etc.) currently represent 80% of all existing handled data in a business environment.
To handle the increased volume of unstructured data, CIMA offers a unique technology model, which allows businesses to increase productivity and profitability, as well as reduce costs and risks, by managing a company's information more efficiently. This technology model coupled with their global technology experience is why CIMA has a 98% retention rate among customers across 15 countries. Cano stated, "We provide a complete collaboration tool boasting unique characteristics to improve transactions and document based operations in any company, breaking the paradigm of a traditional paper file system."
CIMA is also exploring opportunities to expand their offerings to Chile, Costa Rica, and Ecuador in the future, with Peru remaining the hub of the Latin America region.
About Cima Software:
Cima Software Corporation is a multinational company that provides cutting-edge content management solutions designed to help organizations increase productivity and competitiveness while reducing costs. Additionally, supporting informed decision-making by optimizing information management throughout their critical business processes. CIMA's innovative solutions have been implemented in major companies in the United States and throughout Latin America.