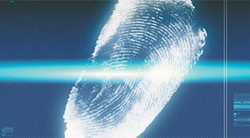 This grant provides us with the opportunity to produce well-educated cybersecurity professionals who can help protect the nation's critical (cyber) infrastructure.
Hoboken, NJ (PRWEB) September 03, 2014
Four Stevens' professors have received a 3.2-million dollar grant from the National Science Foundation (NSF) to continue Stevens Institute of Technology's participation in the CyberCorps™ : Scholarship for Service (SFS) program to prepare highly-qualified cybersecurity professionals for entry into the government workforce.
The grant provides for 14 scholarships (which include full tuition and a stipend for up to 3 years) for undergraduate and graduate students pursuing a cybersecurity-focused degree program at Stevens Institute of Technology. In return for their scholarships, recipients will work after graduation for a Federal, State, Local, or Tribal Government organization in a position related to cybersecurity for a period equal to the length of the scholarship.
The project team consists of PI Susanne Wetzel, Associate Professor, Department of Computer Science, and Co-PIs, Antonio Nicolosi, Associate Professor, Department of Computer Science; Thomas Lechler, Associate Professor, Howe School of Technology Management; and K.P. (Suba) Subbalakshmi, Professor, Department of Electrical and Computer Engineering.
"We're excited that we have once again been selected as an SFS scholarship site, attesting to the quality of our students and programs," says Wetzel. "Once again, this grant provides us with the opportunity to produce well-educated cybersecurity professionals who can help protect the nation's critical (cyber) infrastructure."
This grant builds on a strong track record, vast expertise, and sizable resources in cybersecurity education and research at Stevens. Holding the designation as Center of Academic Excellence in Information Assurance Education since 2003 and Center of Academic Excellence in Information Assurance Research since 2008, Stevens offers a wide range of cybersecurity-focused degree programs ranging from highly technical programs to broader curricula that include elements of software assurance, security engineering, privacy, ethics, or risk management.
To date, the Stevens' CyberCorps™ SFS program has provided funds for 11 scholars, including two scholarships awarded in the context of a unique pilot program between Stevens and Union County Community College. So far, about 40% of the scholars belong to demographic groups that have traditionally been under-represented in the computing sciences. Graduates from the program have joined a variety of government entities including the FBI, MITRE, Federal Reserve Bank, and Sandia National Laboratories.
Drawing from the lessons learned and building on the achievements of the current scholarship program, going forward, the Stevens' CyberCorps™ SFS program will increase its focus on research engagement of all scholars through faculty-guided independent study projects in cybersecurity. In addition, all scholars will participate in short courses in leadership, project management, innovation and entrepreneurship to acquire crucial "soft skills."
The grant also provides funding for Stevens' faculty and students to participate in the NSF-funded project INSuRE (http://insurehub.org). INSuRE develops a research partnership among ten Centers of Academic Excellence in Information Assurance Research and the National Security Agency, the Department of Homeland Security, and other federal agencies. The project provides an opportunity for students to work on real-world problems proposed and mentored by the partnering government entities.
According to Thomas Lechler, cybersecurity is an immediate and pressing need for businesses, in every industry and of every size. "This award will help us to integrate project management, entrepreneurial thinking and leadership training into Stevens' already-robust cybersecurity curriculum, to ensure students are prepared to create and manage cybersecurity policies in the workplace," says Lechler.
About Stevens Institute of Technology
Stevens Institute of Technology, The Innovation University®, is a premier, private research university situated in Hoboken, N.J. overlooking the Manhattan skyline. Founded in 1870, technological innovation has been the hallmark and legacy of Stevens' education and research programs for more than 140 years. Within the university's three schools and one college, more than 6,100 undergraduate and graduate students collaborate with more than 350 faculty members in an interdisciplinary, student-centric, entrepreneurial environment to advance the frontiers of science and leverage technology to confront global challenges. Stevens is home to four national research centers of excellence, as well as joint research programs focused on critical industries such as healthcare, energy, finance, defense, maritime security, STEM education and coastal sustainability. The university is consistently ranked among the nation's elite for return on investment for students, career services programs and mid-career salaries of alumni. Stevens is in the midst of a 10-year strategic plan, The Future. Ours to Create., designed to further extend the Stevens legacy to create a forward-looking and far-reaching institution with global impact.