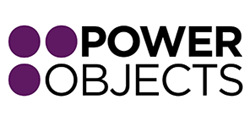 With PowerSMS, we have the ability in CRM to better listen and respond to customers using the medium of their choice
Minneapolis, Minnesota (PRWEB) September 05, 2014
PowerObjects, a professional services firm 100% focused on providing service, support, education, and add-ons for Microsoft Dynamics CRM, has recently integrated their PowerSMS PowerPack with Twilio, a communications technology company who specializes in enabling phones, VoIP, and messaging to be embedded into web, desktop, and mobile software.
"In the past, phone and email have been the primary channels used to communicate with customers. As more and more customers want to communicate via text, we are excited to be able to offer them that service," said Dean Jones, CEO of PowerObjects. "With PowerSMS, we have the ability in CRM to better listen and respond to customers using the medium of their choice."
PowerSMS allows users to send text messages to any entity in their system, whether it's a contact, lead, or maybe some custom entity. PowerSMS also integrates a text messaging platform, CallFire, with Dynamics CRM. This PowerPack add-on allows users to send text messages:

Manually through an SMS activity
In bulk to a list of CRM records
Automatically when something is created or something changes in CRM, using CRM workflows
Use text messages to:
• Remind someone of an upcoming service appointment
• Send someone a survey, using the PowerSurvey add-on
With the new integration, PowerSMS messaging now creates Activities in Dynamics CRM, which users can use for tracking purposes. It also can now send and receive international phone numbers, a useful addition for PowerObjects' customers abroad. "By integrating with Twilio, we are able expand our means of communicating both nationally and globally. PowerSMS just got a lot more user friendly!" says Jones.
PowerSMS is one of twenty add-ons that PowerObjects has developed to enhance Microsoft Dynamics CRM functionality. Like all PowerPack add-ons, PowerSMS is available for a free thirty-day trial and can be directly downloaded from the PowerObjects website.
About PowerObjects
Established in 1993, PowerObjects is one of a handful of organizations recognized as a leader in delivering Microsoft Dynamics CRM/xRM solutions to customers. As a Microsoft Partner Gold Certified in the CRM competency and Microsoft Dynamics 2012 Partner of the Year, PowerObjects has an impressive and rapidly growing list of customers benefiting from Microsoft CRM/xRM. PowerObjects fully embraces the power of customer choice and offers hosted, on-premise and online CRM deployment options. Headquartered in Minneapolis, Minnesota, with offices in Chicago, Columbus, Dallas, Omaha and St. Louis, PowerObjects provides CRM solutions to businesses and non-profit organizations in multiple industries including healthcare, life sciences, insurance, financial services, publishing, distribution, manufacturing and professional services.