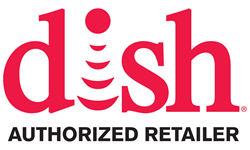 BBB Accreditation gives our customers confidence in our commitment to maintaining high ethical standards of conduct.
(PRWEB) September 05, 2014
This week, Cannon Satellite TV announced its recent A+ accreditation by Better Business Bureau serving Eastern North Carolina. As a BBB Accredited Business, Cannon Satellite TV is dedicated to promoting trust in the marketplace. "We are proud to have met BBB's high standards and we are excited to be part of an organization that exists so consumers and businesses alike have an unbiased source to guide them on matters of trust," said Shane Cannon.
BBB Accredited Businesses must adhere to BBB's "Standards for Trust," a comprehensive set of policies, procedures and best practices representing trustworthiness in the marketplace. The standards call for building trust, embodying integrity, advertising honestly, telling the truth, being transparent, honoring promises, being responsive and safeguarding privacy. When dealing with a BBB Accredited Business, the consumer has peace of mind knowing that they are dealing with an honest organization that is accountable to its clients.
For additional information regarding BBB Accreditation, visit easternnc.bbb.org.
About Cannon Satellite TV
Cannon Satellite TV offers the best satellite TV experience from Dish Network nationwide to consumers and businesses. Our employees listen to customers' needs and match them up with the best package that fits their situation. Thanks to the award-winning Hopper technology, Dish offers special deals and offers in entertainment for families at the most affordable prices. Watch your favorite live shows, sports, and movies with Dish television. Visit http://www.cannonsatellitetv.com or call 1-866-912-4774 to learn more.
About BBB
BBB promotes integrity, consumer confidence and business ethics through business self-regulation in the local marketplace. All services are provided at no cost to the public, with the occasional exception of mediation and arbitration. Visit bbb.org.