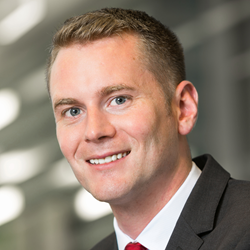 Miami, FL (PRWEB) September 03, 2014
Quirk Healthcare Solutions recently announced the completion of its "Healthcare Occurs Locally" initiative to establish local presence in Colorado, Missouri, Ohio, Oregon, Pennsylvania, and Texas to be closer to its clients in these states. The firm already operates offices in California, Florida, and Georgia.
"We believe that healthcare occurs locally", said Ben Quirk, the CEO of the firm. With an already strong national presence, these additional offices will enable the firm to keep its finger on the pulse of what is impacting individual communities. "In this era of global connectivity, we pride ourselves in being able to establish and maintain a physical presence in locations across the nation", Ben added. A complete listing of offices can be found on the firm's website.
About Quirk Healthcare
Quirk Healthcare Solutions specializes in EHR strategic management, workflow optimization, development, and training. Quirk specialists guide clients through the rules and regulations generated by the Affordable Care Act (ACA), the American Recovery and Reinvestment Act (ARRA), and other government initiatives. The company also advises on industry trends such as consolidation and increased customer awareness. Quirk clients have enjoyed remarkable success, including being awarded the Medicare Advantage 5-star rating by the Centers for Medicare & Medicaid Services (CMS).
For more information, please visit: http://www.quirkhealthcare.com.