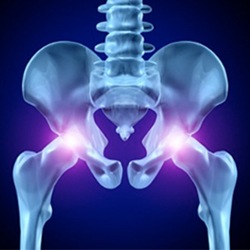 If you or someone you love were injured by a failing DePuy Pinnacle metal-on-metal hip replacement device, contact Wright & Schulte LLC for a free legal consultation at www.yourlegalhelp.com, or call 1-800-399-0795
Columbus, OH (PRWEB) September 03, 2014
The first of several thousand DePuy Pinnacle hip replacement lawsuits went to trial in Texas federal court this week, Wright & Schulte LLC reports. According to the Firm, this first bellwether trial is intended to serve as a test case, and will help gauge the strength of plaintiffs' claims in other DePuy Pinnacle hip replacement lawsuits and provide clues as to how jurors will rule in similar cases. (Herlihy-Paoli v. DePuy Orthopaedics Inc., 11-cv-3590)
Wright & Schule LLC is currently representing numerous clients in DePuy Hip lawsuits that content revision surgery and metalosis. If you have experienced painful side-effects purportedly due to a hip implant, contact one of the firms attorneys for a free legal consultation by calling 1-800-399-0795 or visit http://www.yourlegalhelp.com and look under defective medical devices for more information regarding metal-on-metal hip implants and other hip implant information.
According to a report from Bloomberg.com, the Pinnacle hip replacement trial involves a Montana woman who underwent revision surgery just two years after receiving a metal-on-metal version of the Pinnacle hip system. Her DePuy hip replacement lawsuit alleges that the device failed prematurely due to a defective design that allowed metal particles to leech into her bloodstream. Prior to her revision surgery, tests indicated that her cobalt blood serum levels were 85 times higher than normal.
[bloomberg.com/news/2014-09-02/j-j-s-pinnacle-hips-face-first-trial-on-poisoned-patients.html, Bloomberg.com, September 2, 2014]
Court documents indicate that this case is one of more than 6,000 DePuy Pinnacle hip lawsuits pending in the U.S. District Court, Northern District of Texas, where a multidistrict litigation has been established for all federal claims involving a metal-on-metal version of Pinnacle hip that uses the Ultamet liner. All of these lawsuits allege that recipients of the device are at risk for painful and debilitating complications including metallosis, chronic pain, adverse local tissue reactions, and premature hip failure. (In re: DePuy Orthopaedics Inc. Pinnacle Hip Implant Product Liability Litigation, MDL No. 2244)
In January 2013, the U.S. Food & Drug Administration (FDA) warned that patients fitted with all-metal hips were at risk for premature device failure due to metal ions that can be shed from the devices. The FDA has advised patients with metal-on-metal hips to undergo blood tests to detect excessive levels of metal ions in their blood, which could lead to metalosis, if they experience any problems with their implant. The agency also proposed new rules that, among other things, would require the manufacturers of all-metal hips already on the market to conduct post-market safety studies of their products if they wanted to keep selling them.
[fda.gov/MedicalDevices/ProductsandMedicalProcedures/ImplantsandProsthetics/MetalonMetalHipImplants/ucm241769.htm, FDA, January 2013]
According to a report published by Bloomberg.com in May 2013, DePuy Orthopaedics, a division of Johnson & Johnson, decided to stop selling metal-on-metal hip implants just month after the FDA issued its warning. While the company continues to deny allegations raised in DePuy Pinnacle hip replacement lawsuits, DePuy did acknowledge that the FDA's actions in regards to all-metal hips helped to drive the decision.
[bloomberg.com/news/2013-05-16/j-j-will-stop-sales-of-metal-on-metal-hip-replacements.html, Bloomberg.com, May 17, 2013]
Recipients of the metal-on-metal DePuy Pinnacle hip replacements may be eligible to file their own DePuy Pinnacle hip lawsuit if they experienced elevated metal ion levels, chronic pain, metallosis, premature hip failure, or any other complication allegedly related to its all-metal design. To learn more, or to arrange for a free legal consultation with an attorney at Wright & Schulte LLC, please visit yourlegalhelp.com.
About Wright & Schulte LLC
Wright & Schulte LLC, an experienced personal injury firm, is dedicated to the belief that America's legal system should work for the people. Every day, the attorneys of Wright & Schulte LLC stand up for the rights of people who have been injured or wronged and fight tirelessly to ensure that even the world's most powerful corporations take responsibility for their actions. If you're looking for a law firm that will guarantee the aggressive and personal representation you deserve, please do not hesitate to contact Wright & Schulte LLC today. Free Lipitor lawsuit case evaluations are available through yourlegalhelp.com or by calling 1-800-399-0795.
Contact:
Wright & Schulte LLC
812 East National Road
Vandalia, Ohio 45377
1-800-399-0795
http://www.yourlegalhelp.com
Like us on Facebook
Follow us on Twitter
Join us on Google+