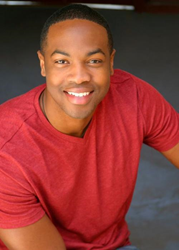 I do everything I do to glorify God.
(PRWEB) September 03, 2014
The AMTC team will be searching for local talent in four major cities on September 13 and 15, 2014. Professionals and amateurs, ages four and up are invited and welcome to participate in the free auditions.
For over 30 years, AMTC has served as a "bridge" for actors, models, singers, dancers and comedians. Recently, AMTC grad Ser'Darius Blain starred in the film, When The Game Stands Tall: a film inspired by the true story of De La Salle High School football team's winning streak. He speaks about honoring God in the industry. "I do everything I do to glorify God. God gave me talent, He gave me gifts in order to magnify Him," Ser'Darius says.
Performers in Raleigh, Jackson, Orlando and Atlanta will be auditioning in front of AMTC audition hosts Jaco Booyens, Donna Groff, and Carey Lewis and Adam She, respectively. The team of industry professionals prayerfully consider each person auditioning, seeking those who have the desire to illuminate entertainment with the light of Christ. If chosen for a callback, performers could be invited to join the Bridge Training Program and international SHINE convention.
Actors, Models and Talent for Christ is a non-profit ministry dedicated to making good bolder in film, fashion, music and theater. Through a faith-based educational program, AMTC teaches performers how to become positive role models in the entertainment industry, then introduces them to top media executives through the SHINE conference.
Bad is bold in entertainment, so good must be bolder. To sign up for an AMTC audition or to view frequently asked questions, visit http://www.amtcworld.org. To receive regular updates about the ministry, follow AMTC at http://www.facebook.com/amtcfans and http://www.twitter.com/amtcworld.