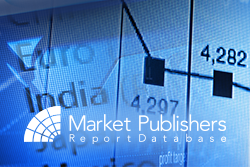 (PRWEB) September 03, 2014
Infusion pumps form an integrated and established component part of the medical system. Hence, the soaring demand for these products is directly proportional to the number of people that are in need of medical care each year. For instance, the Australian population was increasing at around 2% annually as of 2013, but the number of people aged over 65 years was growing at a faster pace. A trend in the region towards the higher rate of usage of mechanical needleless connectors and pump intravenous (IV) sets is expected to fuel the growth in the segments. With electronic medical records and smart pumps increasing their penetration rates into the Asia-Pacific marketplaces, the overall value of the market is likely to increase, too.
CareFusion, Becton Dickinson, Fresenius, Hospira, Baxter International, Smiths Medical, Nipro Medical, B. Braun, I-Flow, Becton Dickinson, Go Medical, ICU Medical, Terumo, among others, are the leading competitors in the field.
New research study "Asia-Pacific Infusion Therapy Device Market" worked out by iData Research is now available at MarketPublishers.com.
Report Details:
Title: Asia-Pacific Infusion Therapy Device Market
Published: September, 2014
Pages: 195
Price: US$ 7,995.00
http://marketpublishers.com/report/medical_devices/other_medical_devices/asia-pacific-infusion-therapy-device-market.html
The research report offers a comprehensive analysis and forecast to 2020 of the infusion therapy devices market across the Asia-Pacific region, focusing on the national markets such as Japan, Australia, and South Korea. The regional market for infusion therapy devices analysed by major segments including syringe infusion pumps, IV tubing sets, volumetric infusion pumps, disposable infusion pumps, needleless connectors and stopcocks; with the categories further segmented by type of displacement utilised, type of infusion performed and by type of fluid and medication infused.
The study discloses insightful information on the sales volume (in units), average selling prices, market value, plus detailed forecasts to 2020. It reviews the major opportunities and potential threats in the marketplace, identifies the key trends and technologies set to affect each market segment in the offing, and critically evaluates the market drivers and limiters. Additionally, a detailed analysis of the competitive landscape alongside a discussion of the top players with their success strategies, M&As, etc. can be found in the research report.
Report Features:

In-depth analysis and evaluation of the actual state of the market including current and potential markets, average selling prices for the products, and unit volumes.
Highlights of the opportunities and prospective threats involved, along with strategies to navigate the market landscape successfully.
Identification of the trends and technologies that are supposed to affect the future of each of the 7 market segments.
Unprejudiced critical examination of market drivers and restraints on the basis of the 'ground up' approach which evolves primary and secondary research methodologies.
More new market research reports by the publisher can be found at iData Research page.