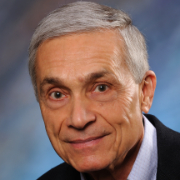 We are committed to educating complementary medicine and the holistic community wanting to learn about energy medicine and subtle energy.
White City, OR (PRWEB) September 05, 2014
Research & Science division of Vital Force Technology is pleased to announce the leading authority in subtle energy, Dr. Yury Kronn in collaboration with World Congress of Quantum Medicine will be speaking on Subtle Energy: The Foundation of Vibrational Medicine on October 8, 2014, 9:30am to 11:00am. In addition, Dr. Kronn will be a panelist on the Physicist Panel on October 8, 2014, 2:45pm to 4:15 pm, along with other noted physicists including Dr. Paul Drouin, Dr. Amit Goswani and Dr. Nassim Haramein.
An information-packed four days of interactive speaking and training from some of the top minds in the field of Integrative Medicine include Dr. Lissa Rankin speaking on Mind Over Medicine, Dr. Amit Goswami speaking on Quantum Creativity, Nassim Haramein speaking on Unified Physics, Dr. Paul Drouin speaking on Creative Integrative Medicine, Dr. Joe Dispenza speaking on Brain and Neuroscience, Dr. Jeffrey Fannin speaking on Brainmapping and Biofeedback, Natalie Ledwell speaking on Mental Visualization, Barry Goldstein speaking on Musical Transformation and Dr. Patrick K. Porter speaking on Mind-Based Medicine.
The lecture: Subtle Energy: The Foundation of Vibrational Medicine will present the main points of Dr. Yury Kronn's online course for Quantum University called "Subtle Energy 101." He'll summarize his analysis of the nature and fundamental properties of subtle energy, which was called "chi" and "life force" by the ancients. He'll show that all essential information about subtle energy's amazing features, immeasurable by modern science, have been delivered by the "human instrument," demonstrating the incredible abilities of a trained human mind to investigate the secrets of the universe.
Dr. Kronn will present results of recent experiments with subtle energy patterns that have been developed using Vital Force ™ Technology. These rigorous scientific tests demonstrate that, depending on the information encoded in them, subtle energy patterns are able to substantially improve:

Behavioral and physiological parameters of stressed animals
Viability of cells and their mitochondria, even in a toxic environment
Gene expression directed to decrease pain and inflammation
Increase of a drug's ability to regulate genes' activity directed to support the immune system
These experiments prove, for the first time, that subtle energy affects living organisms from plants to people, even on the genetic level.
Dr. Kronn will also discuss experiments proving that subtle energy can be programmed by human minds—explaining the occurrence of many "mind over matter" phenomena—and participants will be given an opportunity to experience one of these subtle energy patterns.
For any health practitioner seeking to effectively use energy medicine—acknowledging that many different modalities can be practiced under the name—it is vital to have a clear, coherent and working knowledge of the fundamental principles involved, as well as a deep, broad vision of the "force" at the basis of all energy medicine: subtle energy.
"We are committed to educating complementary medicine and the holistic community wanting to learn about energy medicine," says Dr. Yury Kronn, co-founder, inventor and head scientist at Vital Force Technology. "The hunger for energy medicine information is "phenomenal," taking me around the country to speak about it. Optimistically, the battle to bring energy medicine into a complementary medical paradigm has already been won thanks to World Congress of Quantum Medicine."
For more information on Dr. Yury Kronn and his Vital Force™ Technology, visit the website:
http://www.vitalforcetechnology.com
About Dr. Yury Kronn
Dr. Yury Kronn, world renowned scientist, inventor, author, and lead scientist for Vital Force Technology. Educated in Russia's prestigious Gorky University, Dr. Kronn earned his PhD. He was one of the leading theoreticians in high frequency electromagnetic vibrations, laser physics and nonlinear optics. He was awarded a "Doctor of Sciences" degree by the scientific committee of Lebedev's Institute of Physics, in Moscow, chaired at the time by N. G. Basov, Nobel Prize winner. (This is reserved for scientists originating a new direction in their field.) Dr. Kronn developed the comprehensive theory of quantum nonlinear interaction of coherent electromagnetic fields with atoms and molecules, co-authored the definitive book in his field, Resonant Interactions of Light with Matter, and published more than 75 scientific articles. He developed the theory of multi-photon lasers, contributed to the theory of laser-stimulated chemical reactions and created the world's first 4-photon tunable laser frequency converter in the infrared range. He has four patents and is currently finishing his new book entitled Subtle Energy – Using Technology to Harness the Force of the Universe: 30 Years of Research Bridging Modern Science and Ancient Wisdom. Today, Dr. Kronn is an authority in the science of subtle energy/ vital force and has been involved in subtle energy physics research for the past 30 years. He is transforming the knowledge of subtle energy and modern physics into layman terms with his down-to-earth teaching style making it easier to understand.
About 2014 World Congress of Quantum Medicine
The 2014 World Congress of Quantum Medicine is an information-packed four days of interactive speaking and training from some of the top minds in the field of Quantum Medicine. Quantum Medicine uses the principles of quantum physics such as non-locality, tangled hierarchy, and discontinuous leap in consciousness to better understand medicine. The 2014 Congress will feature a faculty that is hand-chosen to address modern and cutting-edge topics in Quantum Medicine, along with leading lively, solution-oriented discussions on bridging the gap between alternative and conventional medicine. The World Congress of Quantum Medicine is held at the Hale Koa Hotel in Honolulu, Hawaii, on October 6th to 9th, 2014. http://www.wcqm.org
About Vital Force™ Technology
With a foundation based on science Vital Force™ Technology brand embraces education, research and development. Our commitment is to support and expand the knowledge of the frontier science of subtle energy. Educating the next generation of scientists and researchers will be instrumental in pioneering the up incoming breakthroughs in subtle energy science. Our ongoing efforts in sharing our knowledge includes partnering with educational institutions; providing courses and timely presentations, as well as public and private lectures; publishing books and information on the Internet will further the understanding of the significance of subtle energy science and its applications to the betterment of mankind. http://www.vitalforcetechnology.com
About Quantum University
Quantum University is the world's largest institution of higher learning to provide degrees and certification programs in holistic, alternative, natural and integrative medicine based on the new emerging science of quantum physics. Located in Honolulu, HI, Quantum University is a Degree Granting Institution established in 2002 that now serves over 6000 students in 40 countries.