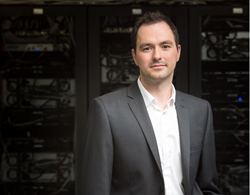 To be able to remove barriers entrepreneurs face while working is simple for a company with as large an infrastructure as C4L's but it will make a huge difference to the productivity of the businesses
Dorset (PRWEB UK) 4 September 2014
The C4L Business Growth Scheme is based on a £1m fund of C4L services offered to businesses in their first year of trading, demonstrating C4L's support for entrepreneurs and growing the economy. By providing Colocation, Connectivity, Cloud and Comms services without the worry of finance in business infancy, C4L are helping new companies grow quicker with better IT infrastructure behind them.
A variety of companies have taken on the offer of these free services, including Fusion WiFi who provide simple public internet access powered by social media, Tree House Computing who built the social journalism platform PAPthis, and Flippie who are building a mobile app for social and work security.
The scheme works by offering a FOC route for companies, that are within their first year of trading, any C4L services they require, up to the value of £10,000, including Colocation, Connectivity, Cloud or Comms, without any monetary transaction taking place. Colocation is extremely important for start-up businesses who may not have secure office space yet, Connectivity services can allow businesses that need large rendering farms or fast internet to progress seamlessly, Cloud services allow the entrepreneurs to continue their business wherever, a crucial element in the first year of growth and Comms can provide secure, clear phone systems.
Adam Troman, Managing Director of Fusion WiFi, said: "To have these crucial business systems put in place without any charge is a huge benefit to really getting Fusion WiFi off the ground. C4L's IT infrastructure is second to none and has allowed me to spend my time completely on business growth rather than IT worries. Fusion WiFi has now been able to launch huge WiFi projects, showing that C4L's Start-Up scheme really has benefited many others too"
Matt Hawkins, Founder & Chairman of C4L, said: "I have been keen to support new businesses in this way for a while, as I know how hard it is starting a company, so to officially launch the scheme is fantastic. To be able to remove barriers entrepreneurs face while working is simple for a company with as large an infrastructure as C4L's but it will make a huge difference to the productivity of the businesses"
About C4L
C4L is a Colocation, Connectivity, Cloud and Communications provider headquartered on the South Coast of the UK. They own and operate a high specification data-centre in Bournemouth, as well as providing colocation services to over 100 UK data centres and more than 300 globally. C4L's coreTX network is one of the UK's largest Data Centre networks, the multi Tbps, high performance MPLS network links data centres across the UK, using a diverse fibre optic backbone and DWDM technology. It's VMWare and IAAS cloud platforms further leverage coreTX and the wide Data Centre footprint to offer industry leading Cloud performance, an approach replicated in delivering VoIP services to its wholesale Communications partners.
C4L clients include government agencies, FTSE 250 companies, international financial institutions, system integrators, top 100 VARs, resellers and many of the UK's network carriers. Our entire business is committed to customer satisfaction and quality of service and has achieved certifications such as ISO9001 & 27001 to demonstrate this.
For more information visit http://www.C4L.co.uk/pr, or Tel: Jade Yarham +44 (0)8000 470 481 Ext 736