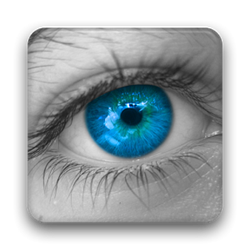 (PRWEB) September 05, 2014
A recent publication by the makers of the Color Touch Effects application showcases its creative power now that it is enabled for Intel® Atom™ tablets for Android*.
Mobile device users can download images from the Internet or select photos from their own camera roll and amplify tones, add texture or effects. A brush tool with adjustable size and opacity allows users to add a flourish of color and the fx gallery presents many interesting visual options that can be applied with the tap of a finger. The brochure notes that Android* tablets provide excellent responsiveness and picture taking capability so that reimagining and sharing digital pictures is inspiring and entertaining.
About Swiss Codemonkeys
Established in 2009, Swiss Codemonkeys is a team of dedicated developers that specialize in photo editing apps. For more, visit: http://www.swiss-codemonkeys.com/app/paintfx/android-color-touch-effects-brush-up-your-pictures.html