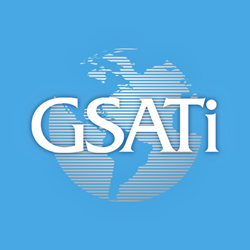 We have built a solid reputation as a leader in North America helping our clients achieve a competitive advantage in their businesses in the critical areas of marketing & technology.
Denton, Texas (PRWEB) September 08, 2014
GSATi, a global marketing, media and technology company, is proud to announce it was ranked No. 537 on Inc. Magazine's 33rd annual 500|5000 list, an exclusive ranking of the nation's fastest-growing private companies. The list represents the most comprehensive look at the most important segment of the economy—America's independent entrepreneurs. Companies such as Yelp, Pandora, Timberland, Dell, Domino's Pizza, LinkedIn, Zillow, and many other well-known names gained early exposure as members of the Inc. 500|5000.
GSATi, founded by Cindy Tysinger in 2008, experienced 888% growth between 2010 and 2013, leading to its 2014 ranking of #537 on the Inc. 5000 list. GSATi also made the 500|5000 list last year with a ranking of #169, due to a substantial 2,367% growth between 2009 and 2012. Cindy attributes their growth to the company philosophy, culture and her experienced team. "We have built a solid reputation as a leader in North America helping our clients achieve a competitive advantage in their businesses in the critical areas of marketing and technology. Our leadership team has worked together for more than a decade, and we work collaboratively with our clients for their success."
GSATi helps clients with marketing and IT requirements by assessing their current systems, suggesting tailored solutions, open source or building and implementing a custom system. Each approach is tailored to fit the business model and industry. "We pull from our experience across many industries to make sure each business solution we provide has the best chance for success," added Cindy Tysinger. "We've taken our decades of direct selling experience and created a Suite of Web Tools (ds suite) for direct selling companies to enhance their distributor and customer experiences." Direct sales clients can offer quality, custom online tools for distributors without the cost of additional IT staff. The tools work perfectly together and can plug into new or existing systems for integrating existing distributor data.
The 2014 Inc. 5000, unveiled online at Inc.com and with the top 500 companies featured in the September issue of Inc. (available on newsstands August 20 to November 30), is the most competitive crop in the list's history. The average company on the list achieved a mind-boggling three-year growth of 516%. The Inc. 5000' s aggregate revenue is $211 billion, generating 505,000 jobs over the past three years. Complete results of the Inc. 5000, including company profiles and an interactive database that can be sorted by industry, region, and other criteria, can be found at http://www.inc.com/inc5000.
"What surprises me, even though I know it's coming, is the sheer variety of the paths our entrepreneurs take to success, thematically reflecting how our economy has evolved," says Inc. President and Editor-In-Chief Eric Schurenberg. "This year there are far more social media and far fewer computer hardware businesses than there were, say, six years ago. But what doesn't change is the fearsome creativity unleashed by American entrepreneurship."
More about Inc. and the Inc. 500|5000
The Inc. 500|5000 is a list of the fastest-growing private companies in the nation. Started in 1982, this prestigious list of the nation's most successful private companies has become the hallmark of entrepreneurial success. The Inc. 5000 Conference & Awards Ceremony is an annual event that celebrates their remarkable achievements. The event also offers informative workshops, celebrated keynote speakers, and evening functions. For more information on Inc. and the Inc. 5000 Conference, visit http://www.inc.com/.
The 2014 Inc. 5000 is ranked according to percentage revenue growth when comparing 2010 to 2013. To qualify, companies must have been founded and generating revenue by March 31, 2010. They had to be U.S.-based, privately held, for profit, and independent--not subsidiaries or divisions of other companies--as of December 31, 2013. (Since then, a number of companies on the list have gone public or been acquired.) The minimum revenue required for 2010 is $100,000; the minimum for 2013 is $2 million.
About GSATi: GSATi (Global Solutions and Technology, Inc.), a certified woman-owned business, is a technology and marketing company based in Denton, TX. Founded in 2008 by Cindy Tysinger, GSATi provides an array of global business-to-business services including web development, design, marketing, and maintenance, among many other services. Tysinger has been in the direct selling industry since 1996 and GSATi's collective employee experience includes hundreds of years in development, IT operations, business development, marketing services, and project management.