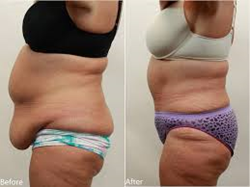 Yo-Yo dieting fuels a $59 billion industry and, weight experts agree that, most clients not only compromise their health, but will regain all or even more weight than they lost.
Fort Lauderdale, FL (PRWEB) September 04, 2014
One quick internet search will populate hundreds of fad diets, almost always promising the miracle cure for melting embarrassing excess fat. The latest craze, The Fast Diet, allows people to eat whatever and as much as they like for 5 days of the week followed by a very strict, 600-calorie intake for the remaining 2 days. This yo-yo dieting fuels a $59 billion industry and, weight loss experts agree that, most clients not only compromise their health, but will regain all or even more weight than they lost.
Yo-yo dieting, by following diets like the Fast Diet, increases metabolic hormones, increases sex hormones, such as estrogen and elevates insulin levels in the body. These changes actually cause patients to gain weight, especially in the midline, and is linked to insulin resistance, diabetes, high blood pressure and heart disease.
Diet Doc understands that choosing a diet that provides enough nourishment for each patient's personal needs and that conforms to their medical conditions, while fitting comfortably into their lifestyle can be difficult. Fortunately, unlike the Fast Diet, their medical weight loss programs and hormone treatments are customized to address each patient's underlying causes of weight gain, including carbohydrate and sugar cravings, emotional eating and even for those who are just too busy to plan and prepare healthy meals.
During an initial, online doctor consultation, each patient's entire system will be reviewed to uncover any malfunctioning organs, internal imbalances or other issues that may have prevented fast weight loss in the past. The doctor will make recommendations for the best diet plan for each patient, which may include natural hormone treatments and Diet Doc's exclusive diet pills and supplements that will address each patient's personal dieting needs. Their powerful supplements are effective in not only targeting and attacking stored body fat, but also in actively suppressing and controlling cravings for unhealthy foods.
Patients will then work closely with Diet Doc's certified nutritionists to design meal plans that enable patients to choose from a wide range of nutrient-rich, green, leafy vegetables and lean proteins that nourish the body and sustain energy levels during dieting. Diet Doc's highly trained fast weight loss team continually teaches patients how to break bad habits and guides them toward making healthier food choices for long term health and weight management without struggling with the negative side effects of dieting.
The team of doctors, nurses, nutritionists and coaches follow each patient throughout their fast weight loss journey with scheduled weekly checkup calls to assess progress, attitude and comfort level. This level of personal attention cannot be duplicated by the competition and has enabled Diet Doc to help people across the country avoid yo-yo dieting and to successfully shed unhealthy and embarrassing excess fat and has made Diet Doc the nation's leader in safe and fast weight loss solutions.
About the Company:
Diet Doc Weight Loss is the nation's leader in medical, weight loss offering a full line of prescription medication, doctor, nurse and nutritional coaching support. For over a decade, Diet Doc has produced a sophisticated, doctor designed weight loss program that addresses each individual specific health need to promote fast, safe and long term weight loss.
Diet Doc Contact Information:
Providing care across the USA
Headquarters:
San Diego, CA
(888) 934-4451
Info@DietDoc.info
http://www.dietdoc.com
Twitter: https://twitter.com/DietDocMedical
Facebook: DietDocMedicalWeightLoss