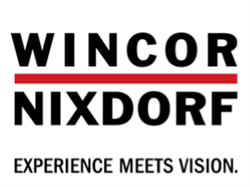 Austin, Texas (PRWEB) September 03, 2014
Global information technology (IT) solutions provider Wincor Nixdorf has been selected by the Austin Chamber of Commerce to receive the 2014 FrankfurtRheinMain International Award, which honors investments by international companies in Austin that create jobs locally, as well as Austin-based companies that have expanded internationally. Wincor Nixdorf received this award because of its foreign direct investment as a non-U.S.-based company.
"Wincor Nixdorf is deeply honored to receive this award," said Javier López-Bartolomé, Senior Vice President, Region Americas, and Wincor Nixdorf USA President & CEO. "Having our U.S. headquarters in Austin allows us to leverage the region's tremendous pool of technology talent to provide leading-edge IT solutions for our clients. Austin provides an excellent environment for our business and our employees to thrive."
The 2014 Greater Austin Business Awards are the result of a competition organized by the Austin Chamber of Commerce to honor excellence in business in the Greater Austin region. The awards recognize businesses and organizations for achievements, community contributions and milestones. The competition is the largest business event in Central Texas, bringing together 1,000 business leaders, entrepreneurs, organizations, government officials, and regional chambers.
###
About Wincor Nixdorf
Wincor Nixdorf is one of the world's most successful IT solution specialists for process optimization at the consumer touch-point, covering its core industries of banking and retail. With its U.S. headquarters located in Austin, Texas, Wincor Nixdorf Inc. provides a broad range of innovative hardware and software solutions, complemented by high-end services to many of the world's biggest and most well-known business organizations, raising overall efficiency of procedures and workflow to improve consumer engagement and reduce operational costs. Wincor Nixdorf has a presence in more than 130 countries and annual sales revenue of approximately $3 billion. For more information, visit http://www.wincor-nixdorf.com/usa.
Contact:
Todd Keefe 617-262-1968
tkeefe(at)crosswindpr(dot)com