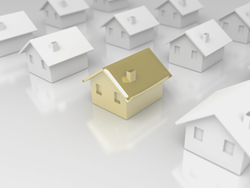 By improving the content and technology behind the Onboard Listings API Platform users can find their next home easier.
(PRWEB) September 04, 2014
Onboard Informatics, the largest and most trusted Local Data as a Service provider, announced the next generation of their Listings API Platform, the first API in the real estate industry to provide real-time access to listings with a comprehensive search layer built in. The update includes improved search, new lifestyle features and an entirely new back-end to provide multiple data updates daily in the most active real estate markets.
Onboard evolved the technology in the Next Gen Listings Platform to include the ability to filter and sort results using even more lifestyle attributes than before. It now allows users to sort results using 25 different fields including distance from a desired starting point, nearest transit, school rating, neighborhood name, and more.
"The Next Gen Platform allows visitors to put a piece of property in the context of the surrounding area. They now have the power to find a home within a desired commute time, to find homes within close proximity to a bus station or other transit, or even select homes based on school attendance zones. We're able to relate all of this information together with the more traditional details like the number of beds, baths, and the price," said Scott Petronis, Onboard's Chief Product Officer.
By improving the content and technology behind the Onboard Listings API Platform users can find their next home easier.
"One thing we hear over and over from our clients and their customers is that this type of information is critical in making the right real estate decision. Having access to this local knowledge can make the difference of where someone chooses to live and who they choose to broker the deal," said Marc Siden, Onboard CEO.
In addition to enhanced and improved search capabilities, the updated platform allows seamless incorporation of large photos, streamlined lookups, and multiple daily updates to the MLS data. With these improvements, this API will offer a richer user experience and provide the most accurate listings data.
"The industry is finally recognizing APIs as a secure innovation and it's exciting to see the adoption of this technology," said Rebecca Jensen, CEO of UtahRealEstate.com / Wasatch Front Regional MLS. "Onboard Informatics has been leading the way with the adoption of API's for more than five years. They have been a great MLS partner and a proven force in real estate technology."
With these latest enhancements, Onboard will take this proven technology and expand it to over 100 MLSs and 30 million transactions per month, with the capability to expand well beyond that.
"We first released our listings API in 2008. Since then, consumer demand and the technology to support it have both evolved tremendously. We're thrilled with the improvements in the next generation and hope to continue to be the single point of access for the widest breadth of data in real estate," said Jonathan Bednarsh, Onboard President and COO.
OBI plans to continue advancements to this platform in the coming months.
###
About Onboard Informatics
Onboard Informatics helps people make the right real estate decisions by providing a single access point to the best local data available. Since 2001, Onboard has consolidated data and turned it into useful information so top real estate, media, and technology companies can answer questions their customers care about like: "What schools are best for my child?" and "Is this neighborhood safe?"
The local data Onboard provides includes School data, Community data, Market and Property Information, Online Listings Management, Listings Search Engine, Lifestyle Search Engine, and more. By offering the full spectrum of local data from a single source, Onboard Informatics is changing the way traditional real estate information is delivered to those who need it most. For more information about Onboard Informatics, or to request a demo, visit http://www.onboardinformatics.com.