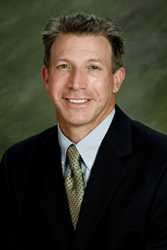 Plainville, CT (PRWEB) September 03, 2014
September is Self-Improvement Month, and Dr. David R. Edelson, a Plainville, CT dentist, wants area residents to know the benefits they can achieve by receiving dental implants when tooth replacement options are needed. Dental implants deliver an outstanding cosmetic appearance, natural tooth like functionality for both eating and speaking, and they stimulate jaw bone in the same way that teeth roots do, which helps prevent the bone from eroding over time.
People can lose adult teeth for many reasons. These include trauma, decay, and advanced gum disease. Dental implants offer a truly optimal solution for tooth replacement for many people. From a cosmetic perspective, implants look the most natural of all prosthesis options, boosting patients' self-esteem and confidence. Functionally, patients are able to eat any food as they could with natural teeth in place because the rooting into the jaw keeps implants stable at all times. Speech is also more natural and easier than when gaps are present. Areas in the mouth without teeth are more susceptible to decay or infection because food or other particles can become lodged in empty spaces. Furthermore, teeth tend to drift and shift into open spaces, which can result in misalignment and associated complications. All of these factors make implants a highly regarded method of tooth replacement.
As an experienced Plainville, CT, dentist, Dr. Edelson also wants patients to understand the long term importance of tooth replacement. When teeth are in place, the roots deliver ongoing levels of stimulation to the jaw bone. This keeps the bone healthy and completely intact. After teeth are lost, if no implant takes its place, the jaw bone no longer receives this stimulation. With time, the bone erodes and the jaw can become misshapen and even sunken in. Speech, cosmetic appearance, and eating ability can all be negatively impacted. In this way, dental implants do become important steps in self-care for people wanting to preserve their long term oral health and appearance.
Patients are encouraged to contact Plainville, CT, dentist Dr. David R. Edelson this September to discuss how they can make this their Self-Improvement Month that results in lifelong benefits. Dr. Edelson works closely with each patient to make sure all procedures and benefits are understood to deliver the desired results.
About The Doctor
Dr. David R. Edelson is a general dentist offering personalized dental care for patients in Plainville, CT. Dr. Edelson received his B.S. in Biology from Trinity College in Hartford, CT. He then went on to receive his Doctor of Dental Medicine at Tufts University School of Dental Medicine. He completed his general practice residency at Boston City Hospital and his dental sleep medicine residency at Tufts University School of Dental Medicine. Dr. Edelson belongs to the one percent of dental professionals currently providing the LANAP® protocol, the first FDA-cleared laser procedure for gum disease and periodontal treatment. To learn more about Dr. Edelson and his dental services, visit his website at http://www.plainvilledentist.com and call 860-357-6772.