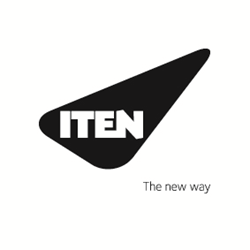 this partnership represents a significant leap forward for both companies.
Pittsford, NY (PRWEB) September 04, 2014
iVEDiX and ITEN Solutions are announcing a strategic partnership that will bring iVEDiX products and services to the European market. ITEN, a Portuguese company that specializes in delivering integrated, customized IT solutions to the region, will provide expertise in distributing miVEDiX, iVEDiX's flagship mobile analytics platform.
"This is a tremendous opportunity for us," said Brian Annechino, iVEDiX's Director of Sales & Partnerships. "ITEN is a terrific company with a very strong presence in the region. Since they specialize in providing customized IT solutions, miVEDiX is a natural fit. They will now have a tried-and-true, highly configurable mobile platform to offer their customers that is unlike anything else currently on the market."
ITEN offers customized IT solutions that include hardware, software licensing, data security, cloud and mobile computing, and IT business consulting. For the past several months, iVEDiX and ITEN have been collaborating on the quality assurance and testing pipeline for miVEDiX's updated Android and iOS releases.
"We are happy for being selected by a cutting edge software company in such an innovative sector like Mobile Analytics and Data Interaction. It's a real demonstration of how ITEN and Portugal are a real option when it comes to Nearshore IT Services composed by quality IT engineers with competitive and flexible conditions," declares David Bernabé Fernandes, ITEN's Executive Director for the International Market."
According to David Bernabé Fernandes, "this partnership represents a significant leap forward for both companies. iVEDiX will gain the regional expertise of ITEN, and ITEN will have another mobile product to include in their offerings as they continue to design and deliver IT solutions for both European and global clients."
About iVEDIX
iVEDiX offers extensive mobile analytics services and solutions across a wide variety of industries, including Healthcare, Retail, and Business Services. miVEDiX, iVEDiX's flagship mobile analytics platform, gives users access to their data from their mobile device, and seamlessly integrates with existing data infrastructures. The platform combines rich visualizations, sophisticated interface options, real-time updates to deliver an immersive data discovery experience. iVEDiX is headquartered in Pittsford, New York, with offices in Boston, Bangalore, and Dubai. To learn more visit http://www.ivedix.com.
About ITEN
ITEN Solutions – Information Systems, S.A. is a Portuguese IT company, born from the merger between Prológica and CPCis, two of the largest and most representative national companies in the technological information sector. The result of this process provided ITEN Solutions with a strengthened enforcement capacity that benefited from the merger of both organizations, which already had a long history of quality and credibility in the market, thus creating one of the largest companies and a major reference in the information technologies sector in Portugal, with a sophisticated and comprehensive range of services and skills available to its customers. For more information, visit http://www.iten.pt