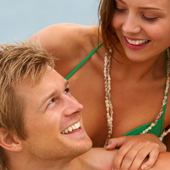 Newport Beach, CA. (PRWEB) September 04, 2014
Orange County plastic surgeon, Dr. Joseph T. Cruise, released a seasonal cosmetic surgery guide as another valuable resource for patients to utilize when determining the ideal time to have their cosmetic procedure.
"I believe when patients are aware of all the factors to consider when selecting the time of year to have surgery leads to a more positive experience and outcome," comments Dr. Cruise.
To read the seasonal cosmetic surgery guide, please visit:
http://orangecountycosmeticsurgery.com/uncategorized/seasonalcosmeticsurgeryguide/
As a society we are used to hearing about seasons relating to sports, gardening, weather, and even illnesses, but very few people are familiar with seasonal cosmetic surgery. Most Orange County plastic surgeons, including Dr. Joseph Cruise, will agree there are specific times of year when certain procedures are more popular than others. For example, breast augmentation and breast lifts are most popular in the spring, while facelifts are in high demand during the winter season. Summer is almost always the slowest time of year for cosmetic surgery, because people want to enjoy the warm weather, outdoor activities, and vacationing.
As a well-known plastic surgeon in Orange County, Dr. Joseph Cruise is aware of the downfalls when patients hastily commit to a surgery date without fully understanding what the surgery and recovery entails or the restrictions and timeframes for what they can and cannot do. Patients who don't properly plan and prepare expose themselves to unnecessary stress, the potential for complications or delayed recovery, and risk causing problems with their employer if more time off, is needed than originally approved. These are just a few of the issues Dr. Cruise has witnessed, which is what led him to create a seasonal cosmetic surgery guide for prospective patients.
About Cruise Plastic Surgery:
Cruise Plastic Surgery, located in Newport Beach, Orange County, California, is one of the top plastic surgery practices in the Southern California region. The director, Dr. Joseph T. Cruise, is a fully trained, board-certified plastic surgeon specializing in facelift, breast augmentation, tummy tuck and other cosmetic surgery procedures. Dr. Cruise is also one of the region's best known surgeons for rhinoplasty (nose surgery), neck lift surgery and gynecomastia. His dedication and focus is clearly evident in the comprehensive educationally based web site he manages and the concierge-like customer service his patients receive from the entire office. Experience and predictably good results have earned him the distinction of being one of the best plastic surgeons in Orange County.