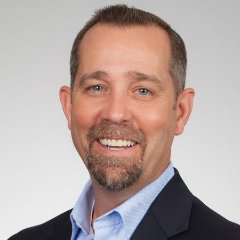 "Mitch's strategic vision and leadership will be key to helping shape Blytheco's CRM strategy into the future," said Lori Seal, Blytheco COO.
Laguna Hills, CA (PRWEB) September 05, 2014
Blytheco is pleased to announce the appointment of Mitch Cannady as Vice President, CRM Practice. In this role, Mitch will be dedicated to maximizing and growing Blytheco's CRM practice, working with sales, consulting, and marketing teams to maximize current CRM business while setting forth a strategic road map to enable the health and growth of the practice into the future. Mitch will report directly to Lori Seal, Blytheco's Chief Operating Officer.
Mitch has a proven background in the CRM space. He was a pioneer in CRM when he started Spinnaker Network Solutions, a successful and award winning CRM partner firm, where he served as President and Chief Executive Officer beginning in 1997. In 2011, Mitch merged his Spinnaker business into Tribridge, where he led the western and central regions.
"It is a pleasure to welcome Mitch to our leadership team," says Lori Seal, Chief Operating Officer at Blytheco. "His strategic vision and leadership will be key to helping shape Blytheco's CRM strategy into the future."
"I am excited to join this industry-leading team with such a strong focus on culture, innovation, and solving customer business challenges," said Cannady.
Mitch is based in Blytheco's Laguna Hills, CA, office.
About Blytheco
Blytheco offers, implements and supports Netsuite, Sage and SugarCRM business management software products for ERP, CRM, HRMS, and Marketing Automation. Since 1980, Blytheco has been serving the mid-market and small enterprise business community by providing professional services which empower businesses to reach their goals. We offer risk assessment, change management, marketing strategy, and process improvement to ensure a successful implementation, as well as award-winning software to allow your business to run at its peak level of efficiency. With a national consulting team, Blytheco works with over 5,000 clients in many industries to help turn business dreams into productivity. For more information, please visit http://www.blytheco.com or follow us on our blog (think.blytheco.com), on Facebook, LinkedIn and @blythecoLLC on Twitter.