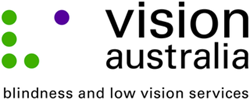 Washington, D.C. (PRWEB) September 08, 2014
NetCentric Technologies, makers of the popular CommonLook suite of software and services for accessible electronic documents, today announced the signing of a strategic agency agreement with Vision Australia, a leading national provider of blindness and low vision services in Australia. The agreement appoints Vision Australia Digital Access as the exclusive CommonLook® training partner in Australia.
"NetCentric is pleased to be working with Vision Australia, the leading national provider of accessibility training and blindness and low vision services in Australia, to help Australian government and private sector organizations meet the accessibility requirements outlined in the National Transition Strategy (NTS)", said Monir ElRayes, NetCentric's Founder/Director. "CommonLook PDF GlobalAccess is the leading software solution for PDF accessibility remediation. Digital Access' training will help PDF accessibility remediators become far more effective and efficient", he added.
The CommonLook software family offers an in-depth, methodical process that empowers authors and testers alike to ensure PDF documents comply with accessibility standards. Introduced in 2009, NetCentric's PDF Accessibility tools were quickly established as the leading software for creation of accessible PDF files from Microsoft Word and PowerPoint documents, and for verifying the accessibility of PDF documents on desktops and servers.
Digital Access at Vision Australia is recognized internationally as an industry leader in online accessibility and accessibility training. Renowned for their expertise and innovation, they have spent the last 15 years helping people understand why accessibility is important and how to successfully and sustainably implement it in their digital projects. Their public workshops are held across Australia to enable organizations to achieve the highest standards in website accessibility and communication. The advice and training they provide is based on the World Wide Web Consortium's (W3C) Web Content Accessibility Guidelines version 2.0 (WCAG 2.0), and best practice from their extensive knowledge of working with people with varying abilities.
"Vision Australia's partnership with NetCentric represents a great opportunity to fill a gap that currently exists in this space. Feedback we're receiving from participants of our document accessibility training workshops, as well as research we've conducted for the Australian Government Information Management Office into the accessibility of the Portable Document Format, suggests a strong need for support in the creation and remediation of accessible PDFs. CommonLook PDF Global Access provides this support", said Neil King, National Manager of Digital Access at Vision Australia.
About NetCentric Technologies
NetCentric Technologies is a leading provider of software products and professional services enabling government agencies, healthcare, higher education and corporations to meet their obligations for electronic document accessibility compliance with Section 508, WCAG 2.0, PDF/UA and other accessibility standards.
CommonLook Suite of software products offers significant time and cost savings throughout the document production cycle from authoring to verification, correction and management of PDF documents and evaluation of document collections. CommonLook Service offers the most accurate and highest quality remediation in the industry, and is the only remediation service to provide a comprehensive WCAG 2.0 AA compliance certificate for each remediated document.
NetCentric's customers include a wide range of government agencies, educational institutions and corporations around the world. The company maintains offices in Washington, DC, Ottawa, Ontario and Melbourne, Australia.
Learn more at http://www.commonlook.com.
About Vision Australia Digital Access
Digital Access at Vision Australia is a leading provider of accessibility training and professional services within a wider organisation that is the leading provider of blindness and low vision services in Australia.
Accessibility and adaptive technology consultants work closely with people with physical, cognitive and sensory disability or impairment to inform their development of accessible solutions for a range of digital technologies, and guide organisations towards accessibility compliance and real-world understanding of the impacts of accessibility for people with disability.
Digital Access gave expert advice to the Australian Government in the development of its National Transition Strategy and is regarded as an authority in Portable Document Format (PDF) accessibility.
Servicing public and private sector organisations Australia-wide, the consultancy is at the forefront of the accessibility industry in Australia.
Learn more at http://www.visionaustralia.org/digitalaccess.