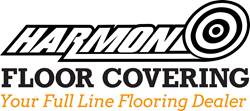 It turned out to be a blessing in disguise," said Harmon. "Now we have a stronger website that reflects our brand consistently across all online platforms.
Kansas City, KS (PRWEB) September 04, 2014
When Jack Harmon, owner of Harmon Floor Covering, realized his website was down, he called the company who created it and hosted the site. No answer. Knowing this was not a good situation for a retail company, Harmon quickly called around to other business owners he knew to find a referral for a company that could build a new website. A friend in the contracting business referred him to MarketingXchange, a Kansas City digital marketing agency who specializes in dynamic websites.
MarketingXchange created the new website with a focus on SEO so it could be found by potential customers in searches. They also customized Harmon's Facebook and Google+ pages to make them more search engine friendly and to create a cohesive brand visually across all online channels.
Harmon Flooring is a family owned flooring company in Lee's Summit, MO. They have been in business since 2000 selling and installing carpet, tile, hardwood and vinyl flooring. They pride themselves on their personal customer attention and low prices. To learn more about Harmon Floor Covering, visit harmonfloorcovering.com