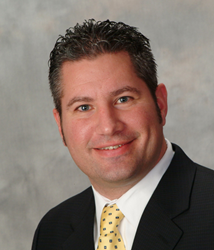 It is critical for agencies to identify the right problem so that they can provide a customized solution that meets clients' high-level objectives.
Cedar Falls, IA (PRWEB) September 08, 2014
Michael L. Frost, CBE Companies' Chief Legal Officer and General Counsel, has been named to Collection Advisor magazine's Who's Who in Collections 2014. The magazine created the Who's Who list as a way to recognize true collection professionals who push the practice of collections to new levels.
Frost Provides Compliance Leadership
When Collection Advisor asked Frost about the future of collections, he noted how greater compliance demands will likely lead to the need for further consolidation in the number of agencies utilized in order to decrease both risk and costs associated with agency management.
He believes agencies need to be strong partners to provide value to clients.
"All agencies provide a service to clients in the recovery of delinquent consumer obligations. Beyond that, and more importantly, agencies should provide solutions to defined problems. It is critical for agencies to identify the right problem so that they can provide a customized solution that meets clients' high-level objectives," Frost said.
Frost encourages others in the collection industry to get involved and collaborate to promote efforts that protect the best interests of consumers, clients and agencies.
Frost has earned numerous recognitions from Collection Advisor and across the industry. In 2011 and 2012, the magazine named him among the Top 25 Most Influential Collection Professionals. This year Frost was elected to the ACA International Board of Directors and awarded the 2014 Members' Attorney Program Designation.
Frost joined CBE in 2004. He oversees the company's Regulatory Compliance Department and guides the company's direction on all legal matters. He is a frequent guest speaker at various debt collection conferences and meetings, as well as serving on the board of local non-profit organizations.
About CBE Companies
CBE Companies is a global business process outsourcing (BPO) organization offering third-party debt collections, first party collections, customer care, professional services and software-as-a-service products. CBE Companies is supported by a leadership team of tenured industry experts. Its workforce of dedicated professionals is quickly growing. As the organization grows, new career opportunities are continually created. The mission of CBE Companies is to make its customers better through:

Focus on the deepest understanding of its customers' business
Innovative solutions that provide clear value in solving specific business challenges
A unique culture and investment in employee engagement
CBE Companies currently employs over 1,200 people in seven locations globally. Its corporate headquarters is located in Cedar Falls, Iowa, with two additional facilities in Waterloo, Iowa, and additional facilities in Overland Park, Kansas; Haverhill, Massachusetts, New Braunfels, Texas and Manila, Philippines. The organization is consistently recognized as a top five Employer of Choice in the Cedar Valley. It has also been recognized by Workplace Dynamics as one of Iowa's Top Workplaces.