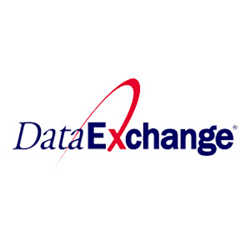 Tulsa, OK (PRWEB) September 04, 2014
Data Exchange, Inc., the leader in third-party verification, today announced the successful rollout and availability of a new customer order-entry platform for sales representatives to use in the field. The company partnered with TLP Ventures LLC, a producer of mobile software for energy field sales, to design and integrate a tablet-based solution that streamlines customer enrollment.
Data Exchange began their partnership with TLP three years ago with the goal of increasing efficiency in the enrollment process for new clients and speeding third-party verification, which saves money for customers and reduces call times. "We are thrilled with this partnership and look forward to continuing our deep-rooted relationship," said Todd Liebman, CEO of TLP Ventures LLC.
The software as a service (SaaS) order-entry platform promotes higher productivity and increased security in energy field sales. The system also helps prevent fraud by eliminating the potential for "slamming" customers.
"TLP has the most robust tablet solution in the marketplace," said Deemer Stacy, CEO of Data Exchange. "We're excited by this opportunity to expand their tablet solution for the benefit of our clients as it is a win/win for all parties involved."
About Data Exchange
Data Exchange, Inc. is headquartered in Tulsa, OK, and operates contact centers in all three time zones. Data Exchange specializes in independent third-party verification solutions to businesses nationwide. Setting the tone for the industry, the company provides only the best in speech-enabled, live agent, interactive voice recognition (IVR) and online third-party verification (TPV).
About TLP Ventures
TLP Ventures, LLC, is a holding company with investments in various technology and home improvement businesses. They are based in East Hartford, Connecticut.
Media Inquiries:
Todd Liebman, TLP Ventures, 508-879-3151, info(at)TLPVentures(dot)com
Lynn Mitchell, Data Exchange, 918-858-4344, lmitchell(at)dxc-inc(dot)com