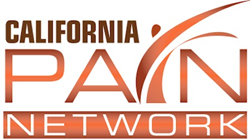 Over 90% of patients with pinched nerve syptoms such as sciatica are able to avoid the need for surgery with the pain management treatments at Advanced Pain!
Oceanside, California (PRWEB) September 08, 2014
The top Vista and Oceanside pain management clinic, Advanced Pain, is now offering three different types of epidural steroid injections. The outpatient, low risk procedures are extremely effective at relieving the pain from sciatica, radiculopathy, spinal stenosis and other nerve related pain. Call (619) 500-1573 for more information and scheduling.
At any one point in time, a few million Americans suffer from sciatica or radiculopathy pain from a pinched nerve. This pain can be disabling and occur daily, preventing individuals from working, concentrating or playing with one's kids or grandkids.
The Board Certified Oceanside pain management doctor at Advanced Pain is an expert in all three different types of epidural steroid injections. This includes transforaminal epidural injections, which place the medication very close to the pinched nerve. The effectiveness for these injections is over 75% good to excellent.
For those with several nerves compressed in the lumbar spine, a caudal steroid injection may place the cortisone around the areas that are being compressed. The effective pain relief from the procedure is over 75% as well.
In addition to the epidural injections, Advanced Pain offers medication management and numerous cutting edge procedures. This includes radiofrequency ablation, spinal cord stimulator implants and more.
Most insurance is accepted at Advanced Pain including Medicare, Personal Injury, Workers Compensation, PPO's and some HMO's. Self pay is accepted as well. To receive first rate treatment with pain management Vista, Oceanside and Carlsbad trusts, call (619) 500-1573.