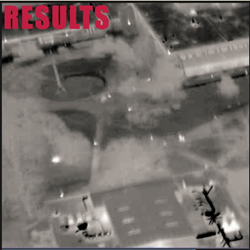 Don Alexander commented: "Upon reviewing the infrared images provided by Stockton Infrared Thermographic Services, Inc., the underground piping system insulated with Gilsulate500XR® showed no heat loss; the images were black."
Santa Clarita, CA (PRWEB) September 17, 2014
The concrete trench system between Bunger Hill-Skiles was capped and subject to continual ground water intrusion according to Mr. Don Alexander, PE, Manager of Facilities Engineering at Georgia Institute of Technology. In time, the jacketing on the piping system fell off and the wet insulation caused excessive heat loss which lead to grass die off; impacting the beauty of their campus and their energy infrastructure.
As part of a major beautification project, the Landscaping Department proposed removing the cap and placing about 18" of soil and landscaping over the existing system. In turn, it would require a re-insulation and protection of the piping system. Based on previous experience on campus with patented Gilsulate500XR®, a standard at the University for over a decade, Mr. Alexander specified Gilsulate500XR® to insulate and protect the piping system from corrosion and water intrusion. Approximately 2,900 lineal feet of trench was completed in 2011. Mr. Alexander felt it was imperative that the insulation material have the ability to be mechanically compacted and support the pipe; so that the there would be no pipe deflection and the material would not settle over time or with use. Mr. Alexander commented that he was able to place a load on the insulation without it sinking and that is exactly what he wanted to assure no volume loss or have any settlement in the sodded areas. Gilsulate500XR® is the only product that meets this physical performance property requirement and it is verified by ASTM testing.
The project time scheduling was very tight with a minimal steam outage period. Scheduling deliveries and installation required working closely with the contractor to assure they met the tight timeline requirements. In addition, the site location had numerous existing trees. Gilsulate International, Inc. solved their challenge by providing customized packaging enabling the use of a smaller tracked vehicle which could easily maneuver within the trees. This allowed the contractor to maintain a fast material installation rate.
The project was installed in two phases. Mr. Alexander stated that after they were completed, Georgia Tech contracted with a thermal imaging company to see what type of heat loss would show up on the scan. "Gilsulate500XR® showed no heat loss." He also commented: "Gilsulate worked as expected, it performed well."