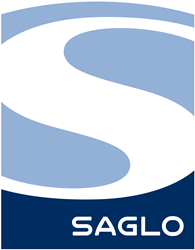 "We're excited to welcome new investors into the Saglo family by hosting the Central Plaza opportunity on EarlyShares." -Jack Glottmann, President of Saglo Development Corporation
Miami, Florida (PRWEB) September 04, 2014
EarlyShares, the online platform for private investing, today announced the launch of an equity investment opportunity for Saglo Development Corporation, a Miami-based retail shopping center investment and management company.
The new offering gives accredited investors the opportunity to purchase equity ownership in Central Plaza, a prominent shopping center in a high-traffic location in St. Petersburg, Florida. Saglo is raising $3.2 million for Central Plaza and has reserved $250,000 exclusively for accredited investors on EarlyShares. For more information on the investment opportunity, click here.
Saglo owns, leases, and manages 800,000 square feet of shopping centers and provides third party management and leasing for additional 230,000 square feet of commercial property. Saglo's Central Plaza property is one of first major retail centers in St. Petersburg, Florida. Current tenants include Family Dollar, Foot Locker, Payless Shoes, Rainbow Kids, and others.
Saglo projects that the Central Plaza investment opportunity will return 13.4% IRR and 10% cash-on-cash to investors, with a hold period of seven years. Estimated 8% preferred return per annum (non-compounded) will be distributed to Class A members on a quarterly basis.
"Central Plaza was one of the first major retail centers built in St. Petersburg and it remains in high-demand for retailers in the area. Our team at Saglo is committed to making every one of our properties a destination of choice for consumers, and Central Plaza is no exception," said Jack Glottmann, President of Saglo Development Corporation. "We're excited to welcome new investors into the Saglo family by hosting the Central Plaza opportunity on EarlyShares."
"EarlyShares is thrilled to be working with a first-tier firm real estate firm like Saglo, especially under the talented leadership of Jack Glottmann," said Joanna Schwartz, CEO of EarlyShares. "The EarlyShares leadership team looks forward to leveraging our extensive experience in the real estate sector to offer many more unique real estate opportunities from Saglo and other sponsors to our network of accredited investors."
Under current SEC regulations, only accredited investors who are registered users of EarlyShares are able to invest in Central Plaza and other opportunities on EarlyShares. Interested investors can sign up here and fill out an accreditation questionnaire to determine if they are eligible to invest.
About EarlyShares
EarlyShares is the trusted platform that gives accredited investors direct access to vetted private investment opportunities. Under new securities regulations, EarlyShares streamlines the processes of private investing and capital raising to make the private finance market more efficient, transparent, and accessible for all parties involved. For more information or to join the 'Future of Investing,' visit EarlyShares.com.