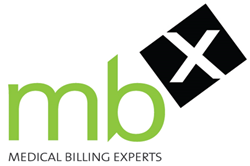 Salt Lake City, UT (PRWEB) September 04, 2014
The confluence of three like minded billing companies to create MBX is enabling efficiencies to be passed through to clients, bringing a value proposition above and beyond what's currently available. These time and cost savings deliverables are arriving to clients in many different shapes, including enhanced revenue cycle turnaround times, exemplary collection rates, and enhanced patient satisfaction with the billing process. The latter is a rather clever task, considering that billing is one of the least attractive components of the healthcare continuum. For MBX, it's all coming together through unique technology applications, a leadership team steeped in medical billing, and a multidisciplinary staff expertly trained in the nuances of healthcare customer interactions.
"By streamlining our operations and leveraging our collective talents across the MBX enterprise, we have created what we affectionately refer to as an 'extreme' medical billing company," said Jeff Fox, Vice President, MBX Operations in Columbus, OH. "Our clients are already realizing how our bench strength, technology solutions, and rigid compliance process deliver a more stress free, efficient, and effective method for collecting more money on services rendered by their group practice. They also enjoy having easy access to MBX's rich data analytics, which they can use to modify operational elements like staffing levels, subspecialty mix, and physician practice patterns to make strategic adjustments and enhance their group's bottom line."
MBX reporting can be customized by practice need to provide valid data that can be used to enhance a wide variety of operational challenges from staffing to coding methodologies. The ultimate goal is to enable practice leadership to take control of their data and apply the information in ways that make their organization more profitable, beyond the enhanced collections derived through MBX's billing service. Ultimately this creates a higher level of client engagement in identifying and capitalizing on operational efficiencies while reducing stress that is often associated with medical billing. Combined with intuitive, adaptive learning technology that monitors the patterns of a company from their data, MBX is creating long term strategic partnerships with clients far beyond what you'll find with the typical medical billing company.
"Anybody can go through the basics of the billing process, including mailing out statements and following up with a series of phone calls," said Dave Monaghan, MHA, CEO of MBX. "What differentiates MBX from other companies in this space is our passion to go that extra mile to collect on that claim that others would potentially pass on too quickly. It's not only what our clients appreciate about us, it's what they expect from us."
About MBX
MBX approaches each client relationship as a truly integrated strategic partner, intricately aligned to help the practice accomplish its strategic objectives well beyond the scope of medical billing processes. Each member of the MBX leadership team has run successful medical billing companies in highly competitive markets. Now together under MBX, these billing experts are leveraging their collective experience to consistently deliver on a set of clearly defined expectations while establishing trusting, long term relationships with their clients.
MBX will be exhibiting at the RBMA Fall Educational Conference in Seattle, WA from October 17-18, 2014 at exhibit space #200.