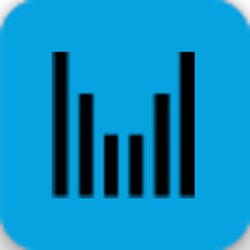 (PRWEB) September 09, 2014
A publication from one of Brazil's most successful radio station app developers highlights the features of its MobRadio app since the recent compatibility with Intel® Atom™ tablets for Android*.
The brief discloses the many useful features that will benefit Brazilian radio fans. The app facilitates access to many popular stations without the constraints of terrestrial transmission or bandwidth, so listeners can hear their favorite stations and programs from anywhere there is an Internet connection. The document also notes that the listening experience is enhanced with access to station websites, social media interaction, album art and photos so audiences can really engage the music and information.
As an Intel® Software Partner, MobRadio has access to a broad portfolio of technical and business support through the Intel® Developer Zone.
About MobRadio:
MobRadio is one of the largest and most successful radio station app developers in Brazil. For more information, visit: http://www.mobradio.com.br/
About the Intel Developer Zone
The Intel Developer Zone supports independent developers and software companies of all sizes and skill levels with technical communities, go-to-market resources and business opportunities. To learn more about becoming an Intel Software Partner, join the Intel Developer Zone. For more information, visit: https://software.intel.com/
Intel, the Intel logo and Intel Inside are trademarks of Intel Corporation in the U.S. and/or other countries.
*Other names and brands may be claimed as the property of others. Copyright ©2014 Intel Corporation. All rights reserved.