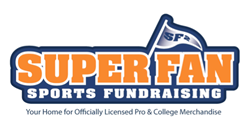 Sunrise, FL (PRWEB) September 04, 2014
Super Fan Sports Fundraising, LLC announced today the hiring of Kris Primacio as the West Coast Regional Fundraising Representative. Kris, a native of Seattle, WA, will handle fundraisers in the states of California, Oregon, Washington, Alaska and Hawaii. She will work with schools, youth sports groups and charitable organizations that are in need of raising money for sports.
Primacio has a wealth of knowledge in fundraising throughout her professional career, typically serving as the chairperson running the organization's fundraiser. Currently, she is active in several local charity organizations in Southern California, including The Jimmy Miller Memorial Foundation, Surfrider and the Life Rolls On Foundation. Primacio's sales career covers nearly 30 years and, in that time, she managed to secure multimillion dollar deals with Fortune 500 Companies throughout the world including Coca-Cola, Walmart, Safeway, Target and Home Depot. In the past 5 years, she has transitioned to the product fundraising industry to assist youth sports programs and schools with raising millions of dollars.
"Kris' past experience in fundraising sales gives her a great handle on how to organize and conduct successful campaigns for our fundraising groups that need to generate as much additional funds as possible in these tough times," said Super Fan President & CEO Mark Geddis. "Here at Super Fan we couldn't be more excited about having Kris as a new member of our team."
In accepting the position, Kris said, "I am excited to join the Super Fan Family and provide quality sports memorabilia to fundraise with, to the millions of supporters of our local youth sports programs and schools. The Super Fan Family is comprised of talented and energized professionals from all over the country and I'm honored to join this incredible team."
About Super Fan Sports Fundraising:
Super Fan Sports Fundraising, LLC was founded on the principle of offering sports organizations, schools and nonprofit groups unique fundraising programs, involving sports interaction & sports experts, and featuring a wide variety of premium licensed products, including professional (NFL, MLB, NBA, NHL) & collegiate (NCAA). The high quality and authentic logoed sports merchandise provides organizations the ability to earn a competitive profit. The Company's objective is to come up with more fundraising ideas and be the leader in the $4 billion product fundraising industry, providing millions of dollars to assist local schools, sports organizations and nonprofit groups, utilizing a national sales force in every major sports market in the country.
For More Information:
Super Fan Sports Fundraising, LLC
Concord Plaza
510 Shotgun Road - Suite 160
Sunrise, FL 33326
info(at)superfanfundraising(dot)com
http://www.superfansportsfundraising.com
Toll-Free (855) 602-7990
Media Contact:
Tom Jennings
(855) 602-7990
tjennings(at)superfanfundraising(dot)com