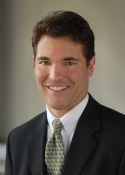 A preoccupation with school shootings has caused other threats to be overlooked.
Chicago, IL (PRWEB) September 05, 2014
The biggest threat to school safety is not guns, explains school security expert Paul Timm, author of School Security: How to Build and Strengthen a School Safety Program. He suggests that the greatest risk might be in the lack of strategies to address more pervasive problems.
The reason for security plan, Timm reminds, is to reduce risk, prevent loss, and prepare for emergencies. However, Timm believes that a preoccupation with school shootings has caused other threats to be overlooked. While it is imperative that schools have a plan to deal with the threat of gun violence, Timm emphasizes that is it just as important to prepare schools to address the more common dangers, such as cyberbullying, social isolation, and sexual exploitation.
Administrators can take action with these strategies to address these often-ignored problems threatening schools:
1. Establish and document school security practices and policies.
Don't wait until an incident occurs. Identify potential risk exposures or vulnerabilities. Develop, document, and disseminate corresponding practices and policies. Train and drill staff and students, based on those policies.
2. Update your understanding of school security.
School is different today. Students are different. Anxiety among the student population is increasing. A higher level of anxiety translates into a higher level of risk. Today's students face new threats, including those springing from social media interaction.
3. Improve efforts to prevent violence and bullying.
Those in authority often find out about bullying or abuse only after it has escalated to a staggering degree. Schools need to implement methods of identifying victim and perpetrators of bullying, abuse, and violence. Initiatives dedicated to preventing behaviors and/or intervening in early stages will help keep learning environments safer.
4. Foster respect for security personnel.
Security should never be a secondary program to education. Safety is essential for a productive learning environment. Protection and prevention staff that are treated with respect and endorsed by administration and faculty will be the most effective.
5. Educate staff; people are the most important part of any safety plan.
Security measures can be inconvenient – but they are essential. Acknowledging and communicating that reality to staff will help strengthen the first line of defense against threats. Invest time in raising staff awareness, providing routine instruction, and conducting emergency drills. Security awareness improves preparedness and minimizes risk.
6. Review, adapt, and update emergency procedures.
Ongoing practice and evaluation of emergency plans can reveal flaws and weaknesses. Continuous shifts in community and societal variables can cause risk factors to change. Repeated testing of established procedures will allow for modifications as needed.
To learn more about addressing these often overlooked threats to school safety, read Timm's article, "Guns are not the biggest threat to schools".
Paul Timm is the author of School Security: How to Build and Strengthen a School Safety Program. Timm is a board-certified Physical Security Professional and an experienced School Crisis Assistance Team volunteer through the National Organization for Victims Assistance. He is certified in multiple vulnerability assessment methodologies, serves as vice chairman of the School Safety & Security Council of ASIS International, and on the Risk Management Committee of the Illinois Association of School Business Officials. Timm is president of RETA Security, an independent school security consulting firm.
About RETA Security
RETA Security is an independent, non-product affiliated, family-owned school security consulting service. RETA Security, a top-rated firm since 1984, has developed the industry's only patented methodology to objectively evaluate school security programs and provide prioritized recommendations. RETA Security designs and updates school security programs, and trains school staff in planning and preparing for emergencies. http://www.retasecurity.com