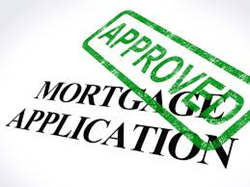 Low rates and more jobs are making American feel comfortable with the idea of purchasing a home
(PRWEB) September 03, 2014
Lenders like Peoples Home Equity were very impressed to see that mortgage applications rose an impressive 0.2% for the week ending on August 29th. This increase in applications suggests a great month of housing activity in September.
The Mortgage Bankers Association (MBA) reported on Wednesday, September 9th, that weekly mortgage application grew for the 3rd consecutive week. On a seasonally adjusted basis, applications grew 0.2% week-over-week, 1% unadjusted. In addition, "the refinance share of mortgage activity increased to 57 percent of total applications, the highest level since March 2014, from 56 percent the previous week." The four week net percentage of applications is now 1.7% where as one month ago it was -0.9%.
The trend over the past three weeks has not only been rising applications but falling mortgage rates. The rate on a 30-year mortgage "decreased to 4.25 percent, the lowest level since June 2013, from 4.28 percent, with points decreasing to 0.24 from 0.25 (including the origination fee)." In addition, 3 weeks prior, 30-year fixed rates were even higher at 4.29% and 4 weeks prior at 4.35%.
As Peoples Home Equity has outlined before in a release titled "Home Sales May Shine in September" that September may be a great month for home sales. The fact that mortgage applications are rising consecutively, while mortgage rates are falling should equal an out-performance of home sales in September. Low rates and more families employed are making Americans feel comfortable with the idea of purchasing a home. Peoples Home Equity encourages individuals to take the next step in their lives and begin with submitting a "Home Loan Quick Qualifier" on PeopleeHomeEquity.com. The process is very quick and the applicant will know quickly what their chances are of owning a property. Otherwise feel free to contact a Peoples Home Equity loan officer today at: 262-563-4026