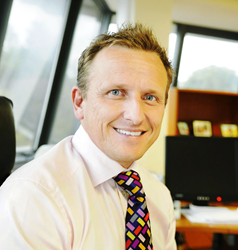 We are always looking for new and innovative ways of communicating with our customers and video is just one of the many avenues we are looking to explore
(PRWEB UK) 5 September 2014
Autonet Insurance is pleased to announce the launch of their Motor Legal Expenses video guide, partnering with Stoke-on-Trent video production company, Reels in Motion.
Video is predicted to be the future of marketing which allows businesses to interact with their customer base using the latest digital platforms. According to the Cisco Visual Networking Index, it is estimated that by 2017 video will account for 69% of all consumer traffic emphasising how quickly digital engagement is evolving .
The broker has created an informative video guide to advise customers about the features and benefits of Motor Legal Expenses Insurance, allowing them to make an informed purchasing decision. Following Autonet's recent success in revolutionising their online journey and product offering, this is yet another step towards producing a comprehensive suite for consumers within the ever-changing market.
The video will be the first of many for Autonet with plans in place to produce a library of animated video guides for their add-on products as the broker continues to develop their content marketing strategy.
Ian Donaldson Managing Director at Autonet Insurance said: "I am pleased to launch Autonet's new video for Motor Legal Expenses Insurance.
"We are always looking for new and innovative ways of communicating with our customers and video is just one of the many avenues we are looking to explore to enhance our digital presence."
Motor Legal Expenses video is now available to customers via social media and the Autonet website.