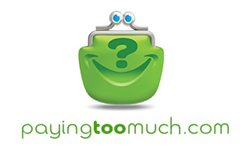 six in ten parents say they are more conscious of their driving when their children are in the car
Chichester, West Sussex (PRWEB UK) 8 September 2014
More than four in ten also said their children have 'grassed them up' to their other half after witnessing their bad driving habits. It also emerged that it's not just children who are to blame with 63 per cent admitting they have tendencies to be a back-seat driver.
A spokesman for financial comparison site PayingTooMuch.com, which commissioned the research, said: ''Most parents would await the odd comment from their partner about their driving, but very few would expect criticism from their children in the back seat. These children have no experience of driving, but even so, they still manage to pick up on bad habits or things you might not be doing as you should.
''But facing constant remarks about your driving can not only damage your confidence behind the wheel, it could also mean your concentration is taken away from the road. The best way to deal with the criticism is ignore it while you're driving and then perhaps address it when you get home.
''Or perhaps take the comments on board. If even your children are picking up on bad driving habits, perhaps it's time to try and change them.''
The study of 2,000 parents found that 53 per cent of parents have been criticised about their driving by their children. The music being too loud or quiet is the most common complaint from children in the back seat followed by driving too slow or fast and even going the wrong way, or a different way to usual.
Other parents have been pulled up for swearing or gesturing at other drivers, using their horn or getting too close to the car in front. Not using both hands to hold the steering wheel and refusing to let someone out at a junction complete the top ten complaints from children.
And while parents reckon kids start their back-seat driving around the age of six, almost one in five have faced comments when their offspring were as young as three. It doesn't look like it approves with age either as seven in ten parents said their child's criticism only gets worse as they get older.
While half of parents just try to ignore the comments from the back seat, 21 per cent admit they usually end up telling the youngster off. But 39 per cent laugh in response to the criticism, with one in twenty even saying they take the comments on board. It doesn't end well for some though with one in twenty saying they have been left in tears, while another one in twenty have stopped the car and forced their other half to drive instead.
Researchers found that the criticism could be a good thing though as six in ten parents say they are more conscious of their driving when their children are in the car as a result of the comments. Two-thirds even reckon having their kids with them makes them a better driver.
It also emerged that around six in ten adults have ended up rowing with their partner due to one being a back-seat driver. Thirty-six per cent even said they have stopped the car and forced their partner to drive after some sarcastic comments about their driving, while another 31 per cent have even got out and walked the rest of the way.
A spokesman for PayingTooMuch.com added: ''Back-seat drivers might think they are being helpful, but if you distract the driver from the road, it can have consequences for both of you.''
Top ten complaints
1. The music is too loud/quiet
2. You're going too slow
3. You're going too fast
4. You're going the wrong way
5. You should go a different way
6. Swearing or gesturing at another driver
7. Tooting your horn too much
8. Getting too close to the car in front
9. Not using both hands to hold the steering wheel
10. Not letting someone out at a junction