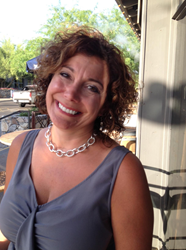 (PRWEB) September 05, 2014
The Aldrich Group, Inc., a premier provider of Executive Search and Leadership Consulting Services, today announced that Linda Wilhelm joined the firm as Vice President, Business Development and Fulfillment Services.
Linda joins The Aldrich Group as the firm enters into an exciting phase of growth and practice expansion. With over 25 years of Sales and Marketing experience, Linda brings a sophisticated depth of industry knowledge to The Aldrich Group. "I am excited to start a new challenge helping The Aldrich Group achieve our goals during this exciting time of company growth."
Jeff Aldrich, President of The Aldrich Group said " Linda's wealth of sales and marketing experience and in-depth technology industry product and service knowledge makes her a key addition as we pursue an aggressive growth strategy. Linda's collaborative leadership style and experience working for both Fortune 500 companies and small Start-Up organizations will provide a keen focus and exceptional service to our clients."
Linda received her Bachelor of Science in Mechanical Engineering from the University of Colorado.
About The Aldrich Group, Inc.
The Aldrich Group, Inc. is a premier provider of Executive Search, Culture Shaping, and Leadership Consulting services. For over twenty five years, we have helped our clients build strong leadership teams through quality service, deep insights, and an unparalleled focus on continual search process improvement. For more information about The Aldrich Group, Inc. please visit http://www.aldrichsearch.com.