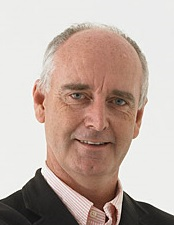 The fact Repstor affinity can offer access to multiple repositories at once through their email client means productivity is not affected while the customer migrates to a new single ECM platform.
(PRWEB UK) 9 September 2014
The German operation of a global network of professional firms operates within a highly regulated environment (Audit / Tax / Professional Services) and is deploying Repstor affinity to promote productivity and increase collaboration in the field while facilitating migration and switch over from legacy ECM systems.
The customer is part of a global network of professional services firms that has more than 150,000 professional staff working together to deliver value in more than 150 countries worldwide. There is a need for these professionals to collaborate frequently to share knowledge and maintain productivity across this globally spread workforce that is often working remotely at customer sites. Repstor affinity has been selected to ensure a move from legacy systems to a single Microsoft® SharePoint® platform for content management is successful with minimal change management and training requirements, and to meet needs for filing project and engagement specific email and offline working.
In a selection process that included evaluation of several competing products, Repstor affinity was the clear winner in the required areas of functionality. Highlighted in the evaluation were, ease of use, depth of integration with Microsoft Outlook and Office, the ability to maintain read and update access to legacy systems for transition,email filing and management, performance and stability in Outlook, support for search, and offline working.
In the selection of Repstor affinity the German company recognized that by providing users with an easily adopted Outlook client it could ensure user adoption of its SharePoint ECM system, while allowing co-existence of legacy ECM systems for a transition period to minimize migration pains, and also providing better offline working to support field workers. This would result in improved collaboration, increased user adoption and productivity, content compliance and significant reduction in migration costs.
"Having evaluated other competitor products, the customer found Repstor affinity to be unique in its native integration to Outlook and its ability to allow co-existence of multiple repositories at the same time. They wanted to provide users with a familiar front end to new and legacy content with full offline working and that is exactly what Repstor affinity provides," commented Alan McMillen CEO, Repstor.
"In this case the sharing of knowledge and effective collaboration is key for professional services firms. The fact Repstor affinity can offer access to multiple repositories at once through their email client means productivity is not affected while the customer migrates to a new single ECM platform. This was a major advantage Repstor held over competing products."
Repstor affinity provides a single, familiar and consistent user interface regardless of the content system being accessed and is designed around the user, delivering a familiar and superior experience when accessing multiple ECM repositories.
Click here to view a demo of Repstor affinity.
Supporting Resources:

About Repstor
Repstor was created to inspire ECM Adoption. We are dedicated to developing products that enable collaboration and compliance for the Outlook-centric workforce. Repstor's products make access to content systems easy and intuitive for users, by providing access to them within the familiar interface of Microsoft® Outlook®. By making access to the content system easy and intuitive for users, we overcome the main cause of failed deployments of ECM systems – failure of users to adopt the system.
Our products are ideal for mobile, remote and semi-disconnected users especially in industries like Professional Services, Legal, Oil and Gas, Public Sector and other regulated industries. We significantly reduce change management costs when rolling out systems, improve ROI for existing systems, and fully support Microsoft Office365.
For further press information please contact Olivia Bushe at Repstor:
Email: olivia.bushe(at)repstor(dot)com, or telephone +44 (0)28 9099 6116.