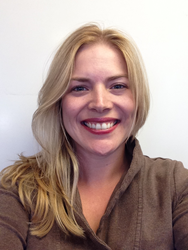 (PRWEB) September 08, 2014
American Crane & Equipment Corporation, an Eastern Pennsylvania based manufacturer of overhead electric cranes and hoists, has promoted Karen Norheim to Executive Vice President. Norheim joined the company in 2002 and has served as Vice President of Marketing and Information Technology for the past six years. As VP of Marketing and IT, Norheim coordinated marketing activities and established network and computer systems for this large manufacturing corporation.
Norheim studied at Pennsylvania State University, earning two undergraduate degrees in Marketing/International Business and International Studies. She also earned a Master's Degree in Information Science and a Master's Degree in Business Administration.
Prior to joining the team at American Crane, Norheim worked in web development, web analysis and marketing management. During her tenure at American Crane, Norheim successfully increased product sales through expanding distribution channels and implementing innovative marketing strategies. In her new role, she will support the President in overseeing all company operations with emphasis on continued expansion, growth and long term strategy.
American Crane & Equipment Corporation is a privately held U.S. company and a leader in material handling equipment. For more than 42 years, the company has been one of the most innovative manufacturers of high quality specialty lifting equipment for unique applications.