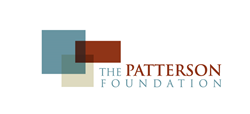 "A challenge of this magnitude demands an immediate and coordinated response from the international community to supply the essential resources these groups need to respond effectively," said Debra Jacobs, president and CEO of The Patterson Foundation
Sarasota, FL (PRWEB) September 09, 2014
The Patterson Foundation has contributed a $40,000 gift to its international partner NetHope to support the organization's member agencies with information communications technology to better coordinate relief efforts during the Ebola virus outbreak in West Africa.
NetHope partners with global leaders in technology and philanthropy – including Microsoft, Cisco and Intel – to collect donations of money and communications equipment. These resources are distributed among its network of 41 nongovernmental organizations (NGOs) serving the developing world to enhance the efficiency of their communications, especially during emergency-response situations.
"A challenge of this magnitude demands an immediate and coordinated response from the international community focused on supplying the essential resources these groups need to respond effectively," said Debra Jacobs, president and CEO of The Patterson Foundation. "Like NetHope, The Patterson Foundation understands the ability of innovative partnering and communications to deliver this type of impact across multiple borders."
Fifteen NetHope member NGOs are actively working to coordinate information management and communications technology surrounding the outbreak. NetHope's three-month response effort is designed to enhance the capacity of these NGOs to access and analyze important health data, particularly while operating in the field. The funds and technological resources collected during the effort will also be used to facilitate data sharing among NetHope's members and other organizations that are facing unique communications challenges due to the multinational nature of the outbreak and the inherent difficulties in dealing with private health data.
"We've collected more than 100 data sets from various places throughout the region and are expecting more," said Gisli Olafsson, the emergency response director for NetHope. "We've engaged a digital volunteer group of 40 to 50 people worldwide who are working with NetHope to find those datasets. The data enables organizations providing relief to cut down on duplicating efforts and helps them talk together – which is huge."
The Patterson Foundation supported NetHope during its response to Typhoon Haiyan in the Philippines, the creation of the Open Humanitarian Initiative and other endeavors since their partnership began in 2011. The Patterson Foundation's gift is one of the earliest contributions to NetHope's information-management and communications-technology-related coordination of the Ebola virus outbreak in the region.
As of late August, nearly 3,100 suspected and confirmed cases of the Ebola virus and more than 1,500 deaths have been reported throughout Guinea, Liberia, Nigeria and Sierra Leone since the start of the outbreak, according to the World Health Organization.
About The Patterson Foundation
The Patterson Foundation works with partners to accelerate positive change by sharing fresh perspectives on strategy, contributing new ideas and providing resources. We believe we're stronger together – that the act of creative collaboration produces results and knowledge that can be applied more broadly to transcend any single act of philanthropy. For more information, please visit http://www.thepattersonfoundation.org.