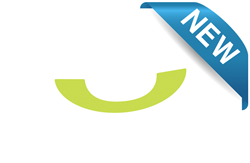 Our visitors will be able to interact with our team members, many of whom have more than 25 years of contact center technology
Toronto, ON (PRWEB) September 08, 2014
Telax, a leader in contact center technology, is pleased to unveil its newly redesigned website, telax.com. The redesigned website offers a robust customer-solution focused experience through a wide range of new content, enhanced navigation and an engaging visual presentation.
Telax's new site features content focused on common customer pain points and their solutions with an improved brand experience, allowing user to easily access information they need. "We wanted to enhance the user experience by focusing on the customer wants and needs, and how we've helped solve those needs for our clients" said Fahad Muhammad, Marketing Director, Telax. "The end result is a solution-driven and customer-focused website that is a true extension of our brand and team culture."
Telax is also introducing a new feature called "Ask an Expert." Visitors who have questions about customer service, implementing a cloud-based solution, technology costs, employee training, reporting and data etc. can easily ask one of Telax's contact center experts and will get a custom answer in a time efficient manner. "This feature represents things that are very important to us such as reliability, domain expertise and strong relationships", says Mario Perez, Founder & CEO, Telax. "Our visitors will be able to interact with our team members, many of whom have more than 25 years of contact center technology experience under their belt and will go the extra mile to provide tips and performance improvement suggestions."
Telax collaborated with 70 Main Street, a digital solutions company, to design and develop the updated website. The team at 70 Main Street managed the overall development and deployment process, and ensured the new design was implemented successfully. Brainrider, a global B2B Marketing Agency, also teamed-up with Telax to develop customer-focused content categories and digital assets for the website.
To visit the redesigned website, go to http://www.telax.com
About Telax Hosted Call Center:
Telax Hosted Call Center provides the capabilities to create a world-class customer care and service desk operation. By leveraging cloud computing, Telax delivers an advanced contact center solution with more functionality than traditional hardware at a fraction of the cost. Telax clients get a customizable, easy-to-use solution that includes responsive, full-service support and no long-term contracts. The simplicity delivered by Telax Hosted Call Center enables clients like Best Buy, Johnson & Johnson, CI Investments, Health Canada and the GSA, to provide the best service to their customers, valuable business intelligence to their executives, and a user friendly solution for their agents. The result is a better customer experience today and a better organization tomorrow. And Everybody's Happy. ™