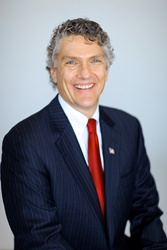 Pittsburgh, PA (PRWEB) September 04, 2014
Author, business coach and marketing expert Scott Keffer, founder of http://www.scottkeffer.com and http://www.doubleyouraffluentclients.com, recently joined accomplished business leader and dedicated philanthropist Dr. Nido Qubein, president of High Point University, along with other leading experts from around the world to co-write the book titled, Breaking Through: The World's Leading Entrepreneurs and Professionals Share Their Insights for Achieving Breakthrough Success. The book was released on June 12, 2014.
On the day of release, Breaking Through reached best-seller status in two Amazon.com categories – reaching #10 in the "Direct Marketing" category and #15 in the "Marketing For Small Business" category. Keffer contributed a chapter titled, "The Eight Keys to Rise Above Every Competitor in Your Market."
Scott Keffer is an internationally-recognized business coach, keynote speaker, author, and consultant. Keffer has co-authored two books on advanced tax reduction strategies, and his latest books include Double Your Affluent Clients®47 FAST TIPS; You Can Have Greater Success With Affluent, High Net Worth Clients; and Giving Transforms YOU.
As an authority on marketing and positioning, Keffer has been interviewed on radio and TV and spoken at The Forum 400, AALU, National Network of Estate Planning Attorneys, United Way of America, and the Planned Giving Council among others. He has been hailed as an "industry transformer," as the creator of the Double Your Affluent Clients® Boot Camp, The Donor Motivation
Program®, The Affluent Engagement System®, and The 7X Advisor Model®, the Arc Of Distinction®… among others.
Scott, through his speaking and coaching has trained tens of thousands of financial advisors, estate planners and money managers from the U.S., Canada and Australia. As a top rated speaker, he has conducted over 427 presentations to tens of thousands.
The book is described as: Distinctive characteristics of those who break through invariably include perseverance, calculated risk-taking, foresight, and passion. To follow breakthrough success, we introduce a panel of business leaders in this book who have spearheaded changes in order to breakthrough.
While their fields may differ, these leaders have found success in the breakthroughs they that they have initiated. Using their successful expertise, they will guide you through their breakthrough experience, relaying both their successes and their errors – which are all part and parcel of their breakthrough experience. Following their advice will help you avoid their errors, and complete a breakthrough journey quicker than you could otherwise.
To learn more about Scott, visit http://www.scottkeffer.com or http://www.doubleyouraffluentclients.com
More About Scott Keffer:
As one of the highest paid coaches in North America, Scott shows financial advisors, estate planners and other business owners how to solve their biggest problems, which include how to predictably and profitable attract a steady stream of qualified clients and create a freedom business that runs better when they are not there, so that they can take home more income, take off more time and have a bigger impact on their family, friends, clients and causes they care about deeply. He believes that every single person has been put on this earth to live a life of BIG Impact.
As a Continuing Education Instructor, Scott has instructed thousands of attorneys, accountants and other financial advisors at universities, tax conferences, national accounting firms, Estate Planning Councils, and Bar Associations. His 30 plus professional articles have appeared in Physician's News Digest, Resort Living, National Underwriter, and Dynamic Business.
Scott has been profiled in a number of books and publications, including Research magazine, Creative Destruction and two of Strategic Coach founder, Dan Sullivan's books: The Advisor Century and Unique Process Advisors.
Scott is a warm communicator with a passion for helping people transform their futures. He lives in Pittsburgh, Pennsylvania with his wife, Beth, and their chocolate Lab, Max, and they enjoy walking, reading, and spending time with their grown children, Josh and his wife Andrea, and Anni.
For additional resources, visit http://www.scottkeffer.com or http://www.doubleyouraffluentclients.com