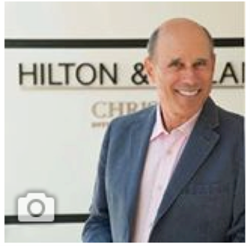 Bel-Air, CA (PRWEB) September 04, 2014
The Haute Living Real Estate Network (HLRN) of Hauteresidence.com is proud to recognize Jeff Hyland as a prominent real estate professional in Bel-Air, CA. HLRN unites a distinguished collective of leading real estate agents and brokers, highlighting the most extravagant properties in leading markets around the globe for affluent buyers, sellers and real estate enthusiasts.
About Haute Living Real Estate Network (HLRN):
Haute Living Real Estate Network (HLRN) of Hauteresidence.com offers readers the most prominent directory of experienced realtors, brokers and luxury listings, and HLRN has grown to be the number one source for real estate news, residential developments, celebrity real estate news and more. Seeking an experienced interior designer? Hauteresidence.com is also home to Haute Design Network (HDN), a collective of celebrated interior designers that will help you decorate your new home or stage an active listing. Access all of this information and more by visiting: http://www.hauteresidence.com.
About Jeff Hyland:
Jeff Hyland is a real estate expert, architectural historian, author, and the co-founder and President of Hilton & Hyland, a boutique firm with over two billion dollars in sales each year from its single office in Beverly Hills. Hyland has represented some of the most expensive and prestigious properties in Los Angeles, including the Spelling Manor, which sold for $85 million, and the Legendary Beverly House, currently listed for $135 million.
Hyland's background as an architectural historian is displayed in The Estates of Beverly Hills (1984) and a re-publishing of The Estates of Beverly Hills in 1990, for which he is the co-author. In 2008, Hyland independently authored and released The Legendary Estates of Beverly Hills, and is currently working on its sequel.
Hyland is a founding member of Christie's International Real Estate, Inc., and an Advisory Board member. He has previously served as President of the Beverly Hills Board of Realtors, President of the Los Angeles County Boards of Real Estate, and State Director for the California Association of Realtors. In addition to being recognized as "The Gatekeeper to Beverly Hills" by Town and Country Magazine, Hyland was honored with a Lifetime Achievement Award from the Beverly Hills Greater Los Angeles Association of Realtors. He has been quoted on numerous occasions in The Wall Street Journal, The London Times, The New York Times and Los Angeles Times.
To learn more, visit Jeff Hyland's Haute Residence profile.