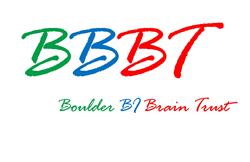 Dundas is pleased to present Dundas BI to the BBBT community. — Mariana Stoica-Constantin, Vice President of Research & Development, Dundas Data Visualization
Boulder, Colorado (PRWEB) September 04, 2014
On Monday, September 8, 2014, Dundas Data Visualization's Vice President of Research and Development, Mariana Stoica-Constantin, and Solutions Architects, Jeff Hainsworth and Ariel Pohoryles, will present Dundas BI, an exciting, new, end-to-end business intelligence platform (BI) designed to provide a unified front-end to data and allow the development of BI solutions with a core focus on data visualization for both business and technical users.
"Over and over, I've heard the complaint from frustrated business users, "If I can't understand the analytics I receive, I can't do anything with them!" It's all about data presentation," said BBBT Founder, Claudia Imhoff. "Dundas comes at this challenge from a business point of view — not an IT one — so they focus on solutions that present critical metrics through easily communicated visualizations."
"Dundas is pleased to present Dundas BI to the BBBT community," said. Ms. Stoica-Constantin. "Dundas BI is an end-to-end Business Intelligence solution providing a self-service and unified experience for all users. Business users can now focus on the meaning of the data through a single access point. Organizations now have one application for all their Business Intelligence needs providing BI implementers with a flexible and fully customizable platform."
A podcast summarizing the presentation will be available at the BBBT podcasts page, and a video of the presentation will be available at the BBBT videos page.
About BBBT
The Boulder Business Intelligence Brain Trust has served the BI industry since 2006. It is a consortium of over 160 industry analysts, experts, and practitioners from around the world. BBBT hosts BI industry vendors who provide extended, interactive briefings, streamed live as webinars exclusively to BBBT members. It's a reciprocal arrangement: the members receive the latest information on current and planned BI tools and technologies, and the vendors get valuable feedback on their offerings, marketing, and messaging.
About Dundas Data Visualization
Dundas Data Visualization is a world leader in data visualization and business intelligence solutions. Its goal is to provide the best possible data visualization software and services to address the growing need for data-driven decisions in modern business. Dundas offers a flexible software solution and professional services that provides comprehensive business intelligence consulting, product enhancement and training. For more information visit http://www.dundas.com.