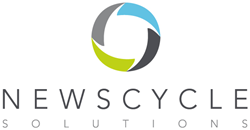 This new system will help us deliver multimedia content through many channels the way our audience wants to receive it.Saghir Ahmed KhanSenior Vice PresidentFinance and OperationsKhaleej Times
(PRWEB) September 04, 2014
NEWSCYCLE Solutions (Newscycle) announces an agreement with Galadari Printing and Publishing Co. L.L.C., a subsidiary of Galadari Brothers Group of Companies based in the United Arab Emirates, to install Newscycle Digital at Khaleej Times. The new system will publish and manage the digital version of the newspaper, Khaleej Times Online http://www.khaleejtimes.com. Newscycle Digital integrates with Newscycle's advertising and content management systems already in use at Khaleej Times.
Khaleej Times is the first English-language newspaper published in the UAE and is the one of the highest circulated daily English language newspaper throughout the Gulf and UAE. Selecting Newscycle Digital is a strategic decision to give the newspaper a flexible content management system for creating and publishing high volumes of multimedia content, and delivering it across multiple digital channels.
"Khaleej Times is rolling out an ambitious digital strategy embracing all digital platforms and Newscycle Digital supports this effort as it works seamlessly with our other Newscycle systems," said Saghir Ahmed Khan, senior vice president, finance and operations, Khaleej Times. "We consistently work on enhancing the workflows for achieving greater efficiencies in the production system and improvement in the end product. This new system will help us deliver multimedia content through many channels the way our audience wants to receive it."
"We are always pleased when an existing customer like Khaleej Times comes to us with needs our software can meet," said Jan Thorsen, regional business manager, Newscycle. "Choosing our digital platform, and using our systems together, meets the need for a robust system that aligns all available resources and also increases audience engagement through many devices—Web, mobile, smartphones, tablets, and print."
Newscycle's integrated systems will manage the end-to-end business and production processes at Khaleej Times, increasing collaboration, establishing new workflows, and building greater engagement with the newspaper's 450,000 readers.
About Khaleej Times
The Khaleej Times, the internationally recognized English language daily newspaper, is published by Galadari Printing & Publishing (GPP) and is distributed in the UAE and the Gulf region. GPP also publishes a range of high-circulated publications and magazines, including the City Times, WKND magazine, Indulge, Inspired Living, other lifestyle periodicals and multiple specialist supplements. It also under license prints and distributes the International New York Times and other regional language titles in the UAE. As one of the leading commercial printing operations in the Middle East, GPP offers state of the art facilities for the printing of books, catalogues, brochures, tabloid and broadsheet papers and magazines for third party clients.
About NEWSCYCLE Solutions
NEWSCYCLE Solutions, which was formed by the combination of DTI, SAXOTECH, Atex AdBase and MediaSpan, delivers the most complete range of software solutions for the global news media industry, including news content management, advertising, circulation, audience, and analytics. NEWSCYCLE Solutions is a trusted technology partner serving more than 750 media companies with 8,000 properties across more than 30 countries on 6 continents. The company is headquartered in Bloomington, MN and has U.S. offices in Florida, Michigan and Utah; with international offices in Canada, Denmark, Germany, Norway, Sweden, and the United Kingdom. For more information, visit http://www.newscyclesolutions.com.